SOLAR JOBS WORK FOR NEW MEXICO
Solar power presents a major opportunity to create jobs and investment in industries of the future – especially in rural areas – and to make the overall economy more innovative, productive, and clean.
Renewable electricity is rapidly expanding across America every day. Wind capacity grew by 16 percent in 2016, and solar capacity nearly doubled. This resulted in substantial employment growth. Employment in wind electricity increased by 32 percent 2015 to 2016 and employment in solar electricity increased by 18 percent from—compared with an increase in overall employment of 1.6 percent over the same period. [Clean Energy: It's Where the Jobs Are, Joint Economic Committee Democrats, May 2017]
New Mexico's Brighter Future
Solar delivers clean, sustainable energy for less, and creates thousands of jobs in New Mexico.
Jobs in New Mexico's solar industry increased by 54 percent in 2016. These jobs include installers, manufacturers and sales. These "green collar" jobs and the New Mexico companies who employ them collaborate through industry associations like the Renewable Energy Industries Association of New Mexico and the New Mexico Solar Energy Association, who have chapters throughout the state.
In July 2017, U.S. Senator Martin Heinrich helped install rooftop solar panels on a job site in Santa Fe with workers from locally-owned business Positive Energy Solar. Read their stories about why this industry is so important to New Mexico workers.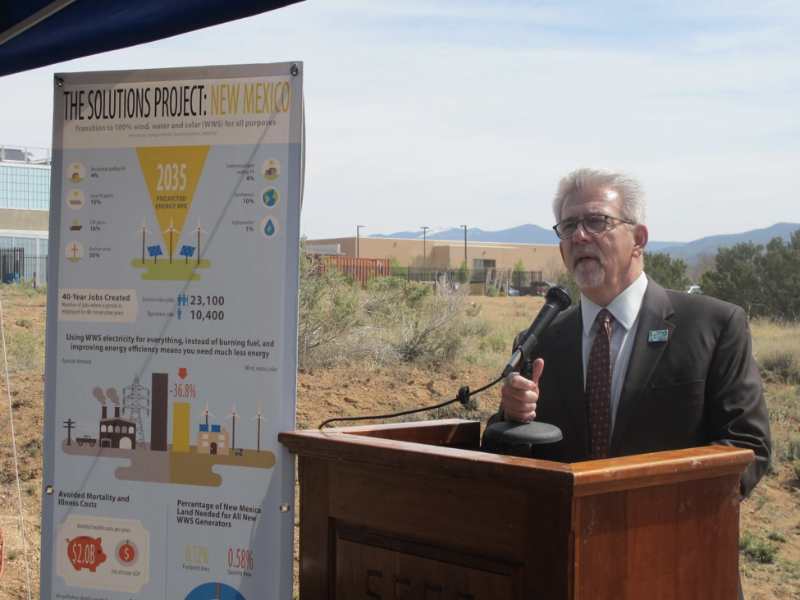 Read The Santa Fe Community College Solar Success Story HERE
New Mexican colleges and universities like Santa Fe Community College are working hard to make sure New Mexicans are ready to build our solar state.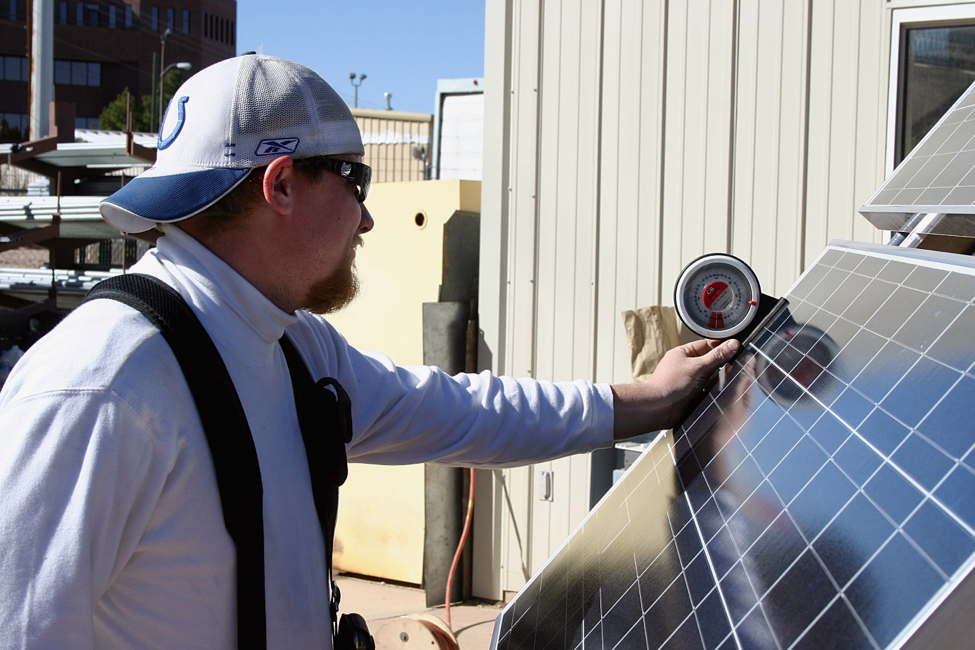 Read The UNM And CNM Solar Success Story HERE
The National Science Foundation recently funded The University of New Mexico (UNM) to collaborate with Central New Mexico Community College (CNM) to develop a certificate program in green construction technologies. The program will prepare students to work on clean energy projects, sustainable buildings, or water efficient technologies, and it will support a pathway for high school and college students to participate in an internship program and dual credit courses.
The decreasing price of solar power is creating solar jobs for New Mexicans. The National Renewable Energy Laboratory released a report showing a 30 percent drop in the price of utility scale solar compared to the previous year.