Home

>

Message from the Senator
Message from the Senator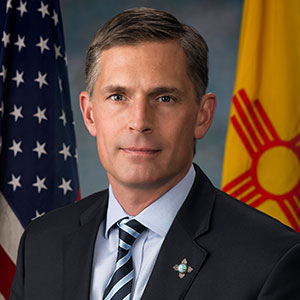 Dear Friend,
As a member of the U.S. Senate Committee on Energy and Natural Resources, I have introduced legislation to incentivize widespread deployment of carbon-cutting technologies across our entire power, transportation, and building sectors. But we don't have to wait for sweeping federal policies. We can make major progress in developing clean energy at the state and local level right now.
New Mexico is leading the nation in the transition to cleaner and cheaper energy sources. Earlier this year, Governor Michelle Lujan Grisham signed the Energy Transition Act into law, ensuring New Mexico's electricity grid will be 100 percent carbon-free by 2045, and PNM announced their electricity would be 100 percent emissions-free by 2040 – two bold steps toward decarbonization.
Coming up with successful strategies to build clean energy projects is what this Energy Summit is all about. I've previously hosted two Energy Summits in New Mexico that successfully brought together local governments, governmental entities, industry, scientists, tribal leaders, and national security experts to help New Mexico modernize our energy infrastructure and transition toward a clean energy economy. I've also created resources like an online Solar Toolkit to help our local communities in New Mexico implement energy projects.
It is my hope that participants will come away from this year's Energy Summit with the tools and resources they need to reduce carbon emissions in their communities and put New Mexico on a path toward a cleaner future.
Sincerely,
MARTIN HEINRICH
U.S. SENATOR