Dear Friend,
There's a new report out from the U.S. Committee of the North American Bird Conservation Initiative. It's grim: more than half of U.S. bird species are in decline. Thankfully, there's an upside. Concerted conservation efforts and investments can successfully recover species.
The 2022 U.S. State of the Birds Report uses the latest bird monitoring and scientific data to assess the status and health of all U.S. bird species. The report shows that birds are declining overall in every habitat except in wetlands, where decades of investment from federal laws like the Pittman-Robertson Wildlife Restoration Act and the North American Wetlands Conservation Act have resulted in dramatic gains.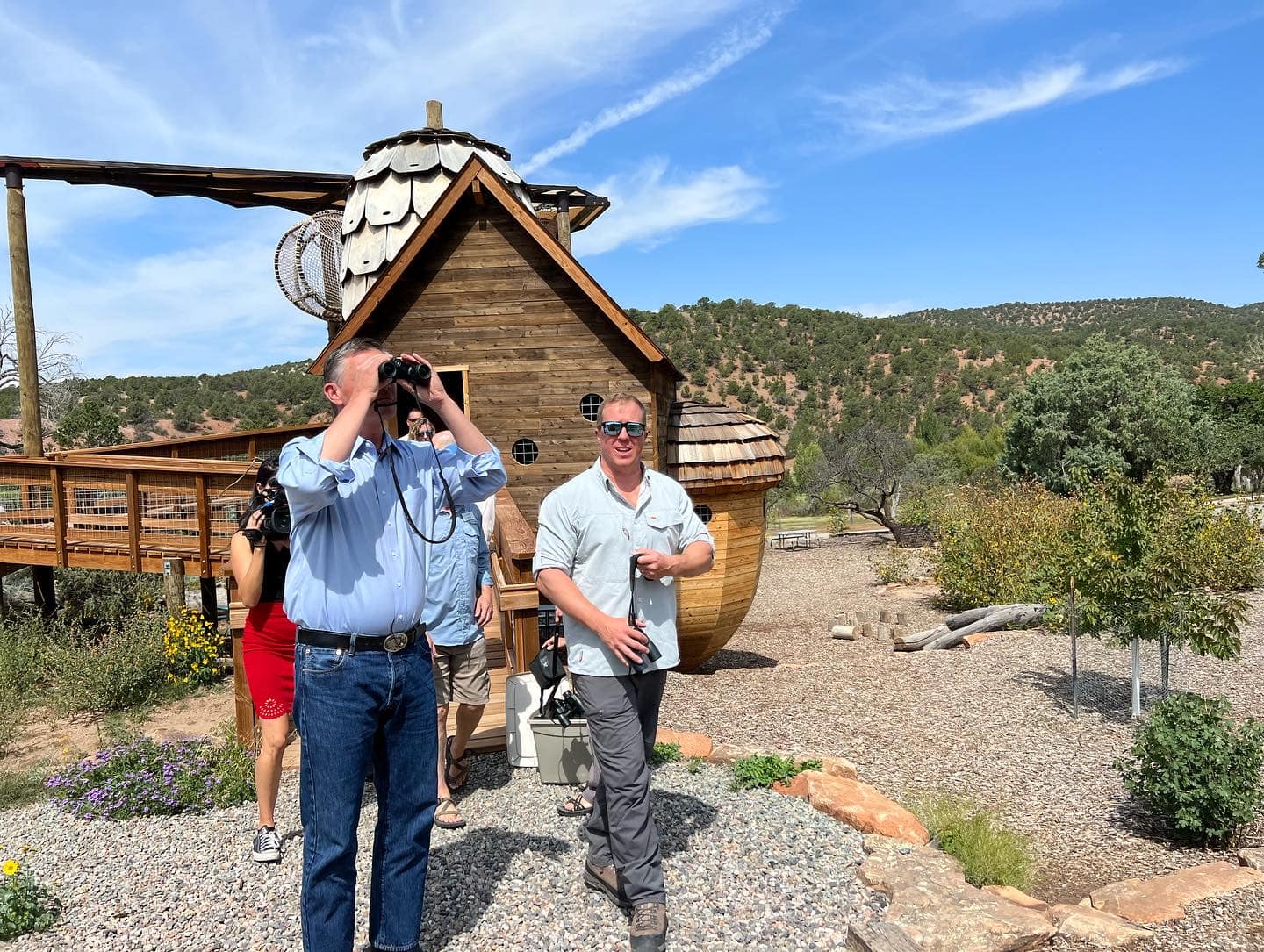 PHOTO: U.S. Senator Martin Heinrich visits the Randall Davey Audubon Center & Sanctuary in Santa Fe to highlight his Recovering America's Wildlife Act and discuss local pinyon jay conservation efforts, September 9, 2022.
We need to act before it is too late. That's why I introduced the Recovering America's Wildlife Act—or RAWA—bipartisan legislation that will make critical investments in proactive, on-the-ground conservation work led by states, territories, and Tribal nations to support the long-term health of fish and wildlife and their habitat all across America.
Without enough resources, wildlife agencies have been forced to pick and choose which species are worth saving. We urgently need to change this paradigm and save thousands of species. We need a solution that matches the magnitude of the challenge. The Recovering America's Wildlife Act offers us a constructive path forward.
Passing RAWA into law will give our grandchildren the opportunity to experience the same rich and abundant American wildlife that we have been so lucky to grow up with —from bumblebees and bison to sandhill cranes and pinyon jays. If we keep up our momentum, we will pass this bill through the full Senate with broad, bipartisan support.
Sincerely,
MARTIN HEINRICH
United States Senator