Dear Friend,
I have some exciting news to share on our effort to restore strong net neutrality protections to preserve a free and open internet. Yesterday, I joined 49 other senators--including one Republican--to officially file a petition to force a vote on the Senate floor to undo the Federal Communications Commission's (FCC) disastrous new rules that dismantled net neutrality protections. There is a real sense of urgency for this vote after the FCC announced today that, without congressional action, net neutrality protections will officially end on June 11.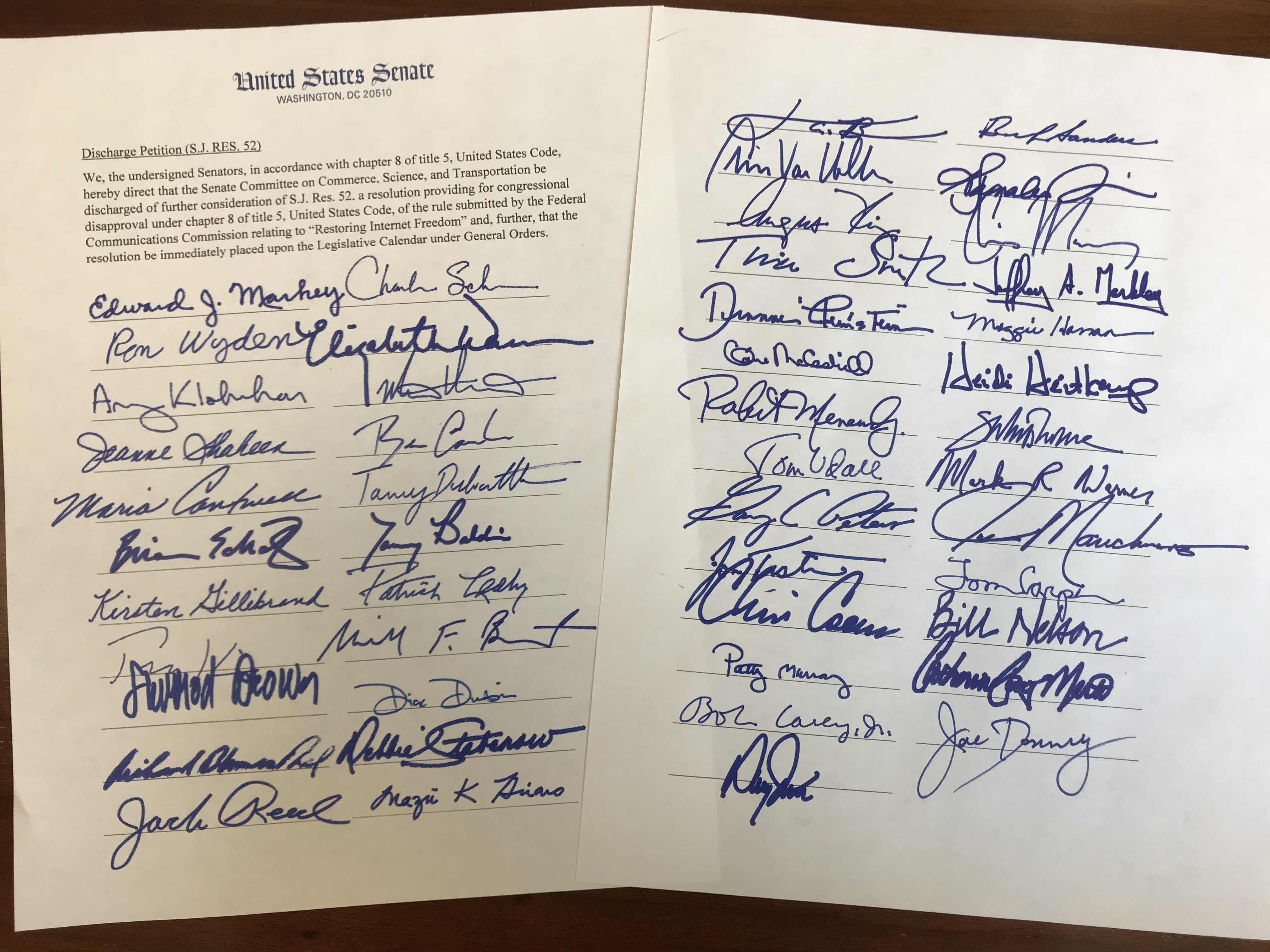 PHOTO: Discharge petition signed by 50 senators to force a vote on the resolution to undo the FCC's repeal of strong net neutrality rules, May 9, 2018.
The rules that the FCC voted to approve last year could raise prices for consumers and allow internet service providers to set up fast and slow lanes online, blocking or slowing down traffic for certain web content. Small businesses and creative entrepreneurs in New Mexico could face significant obstacles in the pay-to-play environment created by the FCC's proposal, and all internet users could pay more or experience slower broadband speed and blocked content.
I stand with the thousands of New Mexicans and millions of Americans who raised their voices in an unprecedented grassroots effort and public comment campaign to oppose this decision. If we can successfully pass our resolution in the Senate, we will send a clear message to the FCC that it should correct its misguided and partisan decision and fight for rules that ensure free speech, protect consumers, and preserve competition. 
I hope you will keep raising your voice on this important issue. It's your engagement that has gotten us this far.

Sincerely,
MARTIN HEINRICH
United States Senator