Defense Bill A Win For New Mexico
Dear Friend,
New Mexicans go above and beyond to support our state's military bases, test ranges, and defense laboratories. Through my role on the Senate Armed Services Committee, I secured amendments to the defense bill that could bring thousands of jobs to New Mexico. I am committed to making sure our military takes full advantage of the unrivaled resources, terrain, and expertise that New Mexico offers in service to our country.
I hope you can take a moment to watch a story that aired yesterday on KOAT on what the amendments I secured in this year's defense bill will mean for New Mexico's economy.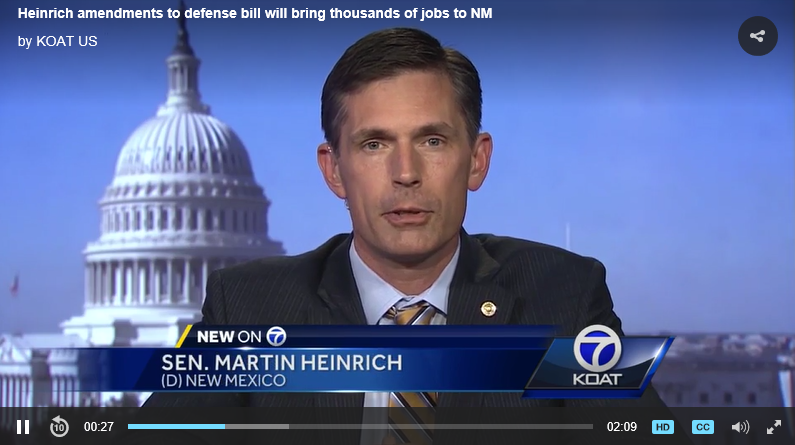 I am proud to have authored significant resources and programs to position each of New Mexico's military installations for missions of the future, while strengthening our core missions. This defense bill will bring major benefits to our economy and strengthen New Mexico's position as a leader in national security for years to come.
Sincerely,
MARTIN HEINRICH
United States Senator