Investing in our kids
Dear Friend,
Starting today, millions of families across the country will begin receiving periodic payments to help with the costs of raising each of their children. That's thanks to the major expansion of the Child Tax Credit Democrats in Congress made law earlier this year as part of the American Rescue Plan.
Some have called this expansion of the Child Tax Credit a "children's version of Social Security" because of what it will do to lift children and their families out of poverty. Over the whole year, these payments will add up to $3,600 per child under age 6 and $3,000 per child ages 6 to 17. Experts say that these payments could cut the nation's childhood poverty rate by half over the course of the next year.
More information on the Child Tax Credit and who is qualified to receive it is available here. Please contact my office if you need any assistance in navigating this process.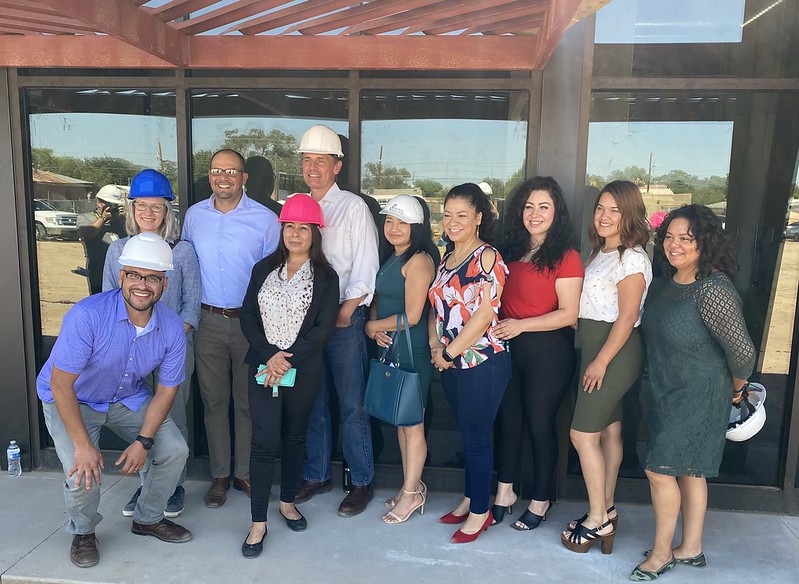 PHOTO: U.S. Senator Martin Heinrich Senator Heinrich meets with parents at Abriendo Puertas/Opening Doors in the South Valley to discuss family wellbeing and positive educational outcomes for their children, July 9, 2021.
Last week, I sat down with parents who are involved in Abriendos Puertas/Opening Doors, an innovative parental engagement program in Albuquerque's South Valley. We talked about what the expanded Child Tax Credit will mean for their families. I'm working to make the Child Tax Credit expansion permanent and also pass other transformative investments in our next generation.
While I was in Albuquerque, I also visited Central New Mexico (CNM) Community College's Early Childhood Education Department and met with CNM President Tracy Hartzler, faculty, and specialists to learn more about CNM's innovative bilingual early childhood program that is helping diversify the early childhood education workforce, while also providing off-campus child care vouchers to help eligible student parents to continue their education.
PHOTO: U.S. Senator Martin Heinrich visits Central New Mexico (CNM) Community College's Early Childhood Education Department, July 9, 2021.
High-quality preschool programs should be available to every single child. The American Rescue Plan included the most federal funding for the child care sector since World War II. I'm fighting to double down on this investment by supporting training for the child care workforce and greatly expanding access to affordable child care for all parents.
We should also invest in full-service community schools that connect students and their families to important services like health care, housing, and counseling. We should create a comprehensive national paid and medical leave program so all workers can care for a sick child or family member. And we take a two-generation approach to better align all of the programs that serve parents and their children so families can achieve success together.
There is no doubt that this past year has compounded so many difficulties that children and families in New Mexico have long faced. I will continue to address these challenges head-on and invest in the future of our children at the level they have long deserved.
Sincerely,
MARTIN HEINRICH
United States Senator