Service members, veterans, and their families deserve our utmost respect and gratitude. Military medals are an important way that we honor and recognize the service, accomplishments, and valor of our service members. Unfortunately, the process to receive these medals can be unnecessarily bureaucratic and delayed. I am committed to helping New Mexico service members, veterans and their family members navigate and speed up this process.
I just launched a new Medal Retrieval Assistance page on my website. The landing page gives examples of veterans and families that my office has assisted with retrieving service medals and a new Medals Request form.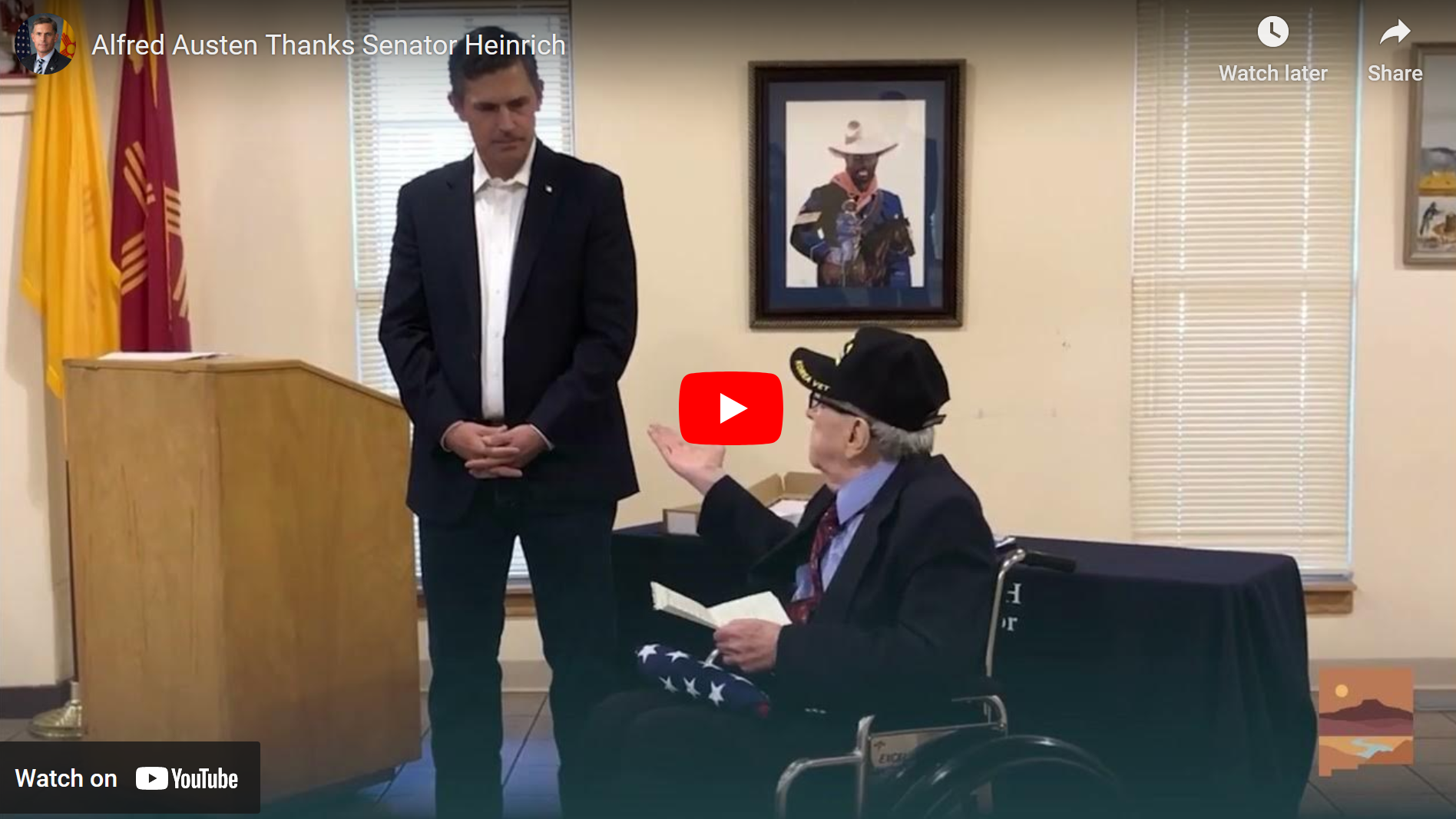 VIDEO: Korean War veteran U.S. Army Private First Class (PFC) Alfred Austen thanks U.S. Senator Martin Heinrich for helping to retrieve his military service medals, December 22, 2019.
My office assists service members, veterans, and their families in obtaining replacement medals and awards, medals and awards earned but never received, copies of military service records, and military discharge documents.
My office has also helped hundreds of service members and veterans across New Mexico access their care and benefits. Whether you or a family member are experiencing trouble filing a claim, receiving benefits, accessing health benefits or military records, or other issues, we are here to help.
Please contact my office by calling (505) 346-6601 or by visit the Veterans Resources Center on my website for additional assistance.
Sincerely,
MARTIN HEINRICH
United States Senator