My recent visit to Otero County
Dear Friend,
It is always a pleasure to visit with New Mexicans in every corner of our great state. Last week, I was in Alamogordo meeting with leadership at Holloman Air Force Base and hiking with elementary school students in White Sands National Monument. I wanted to tell you a little bit about what I learned.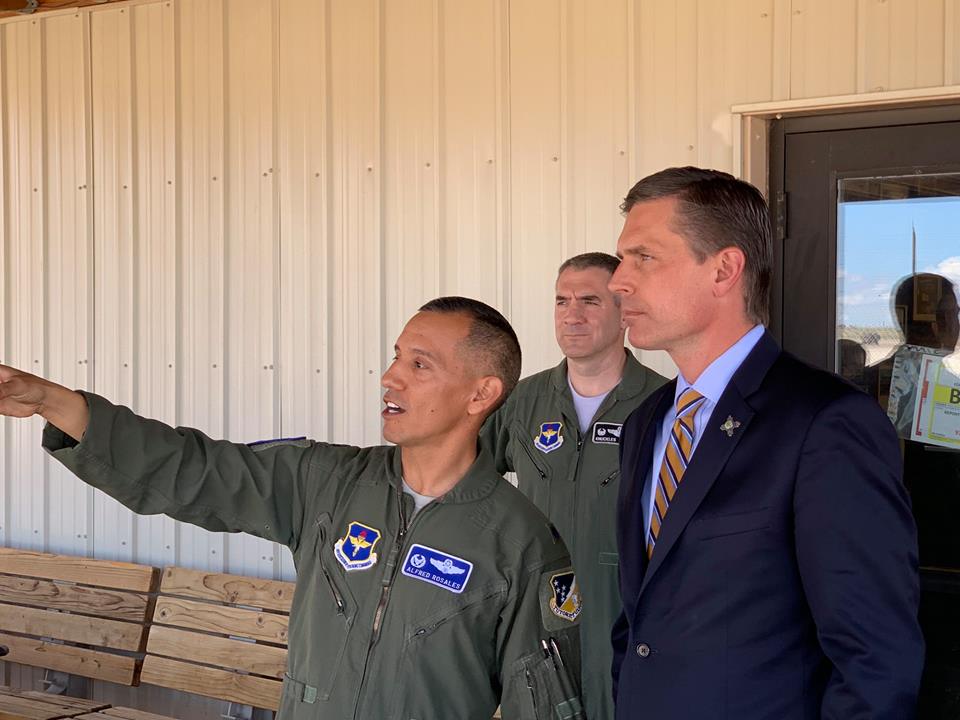 PHOTO: U.S. Senator Martin Heinrich tours existing facilities for Holloman's RPA missions. Funding for the construction of new facilities has been jeopardized by President Trump's border wall emergency declaration, April 24, 2019.
I met with 49th Wing Commander Col Joseph Campo, 6th Attack Squadron Commander Lt Col Alfred Rosales, and other leadership at Holloman Air Force Base to tour the Remotely Piloted Aircraft Formal Training Unit facilities. These facilities - originally built in WWII - pose significant health and safety risks and do not fully meet the needs of the mission. After touring the facility, I came away more certain than ever that it urgently needs to be replaced. The building is falling apart, with some equipment being held together with duct tape. That's unacceptable.
I fought hard to secure $85 million in funding last year for a new purpose-built building at Holloman to house the mission. But the Trump administration is threatening to pull funding for this much needed new facility as part of its proposal to divert $3.6 billion in military construction money to pay for the president's wasteful border wall. I have introduced legislation to prevent the president from raiding military construction and disaster response funds to build his southern border wall. These are critical security needs that need to be met now.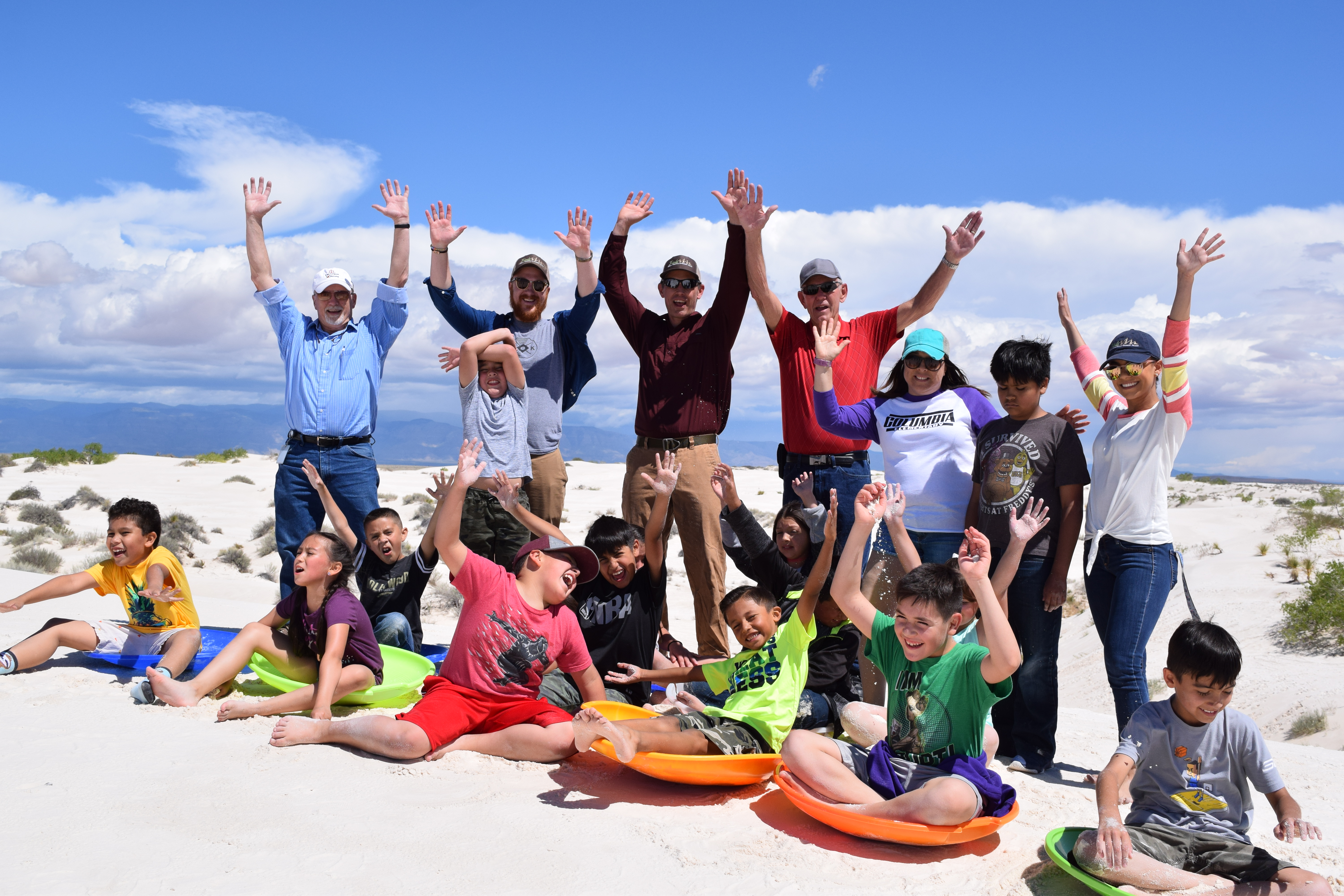 PHOTO: U.S. Senator Martin Heinrich hikes in White Sands National Monument with students from Columbia Elementary School, April 24, 2019.
Later in the afternoon, I led a hike in White Sands National Monument with students from Columbia Elementary School in Las Cruces. Thanks to my bipartisan legislation, the Every Kid Outdoors Act, which was signed into law earlier this year, fourth graders in New Mexico and across the country can explore outdoor treasures like White Sands free of charge. I am also leading the effort in Congress to designate White Sands as New Mexico's newest national park.
I want to assure you that I remain committed to working hard to deliver results for all New Mexico communities. Please don't hesitate to tell me about issues important to you by writing me or calling my Las Cruces office at (575) 523-6561. It is an honor and privilege to serve you in the Senate.
Sincerely,
MARTIN HEINRICH
United States Senator