Dear Friend,
I am looking forward to attending the first ever PowerUp Expo and Training at the Las Cruces Convention Center. The event is an exciting opportunity for New Mexicans to learn more about clean and electric technologies—from electric vehicles to heat pumps—that will lower costs, make buildings and homes healthier and more comfortable, and create great careers in the trades.
>>Learn more about the PowerUp Expo and Training.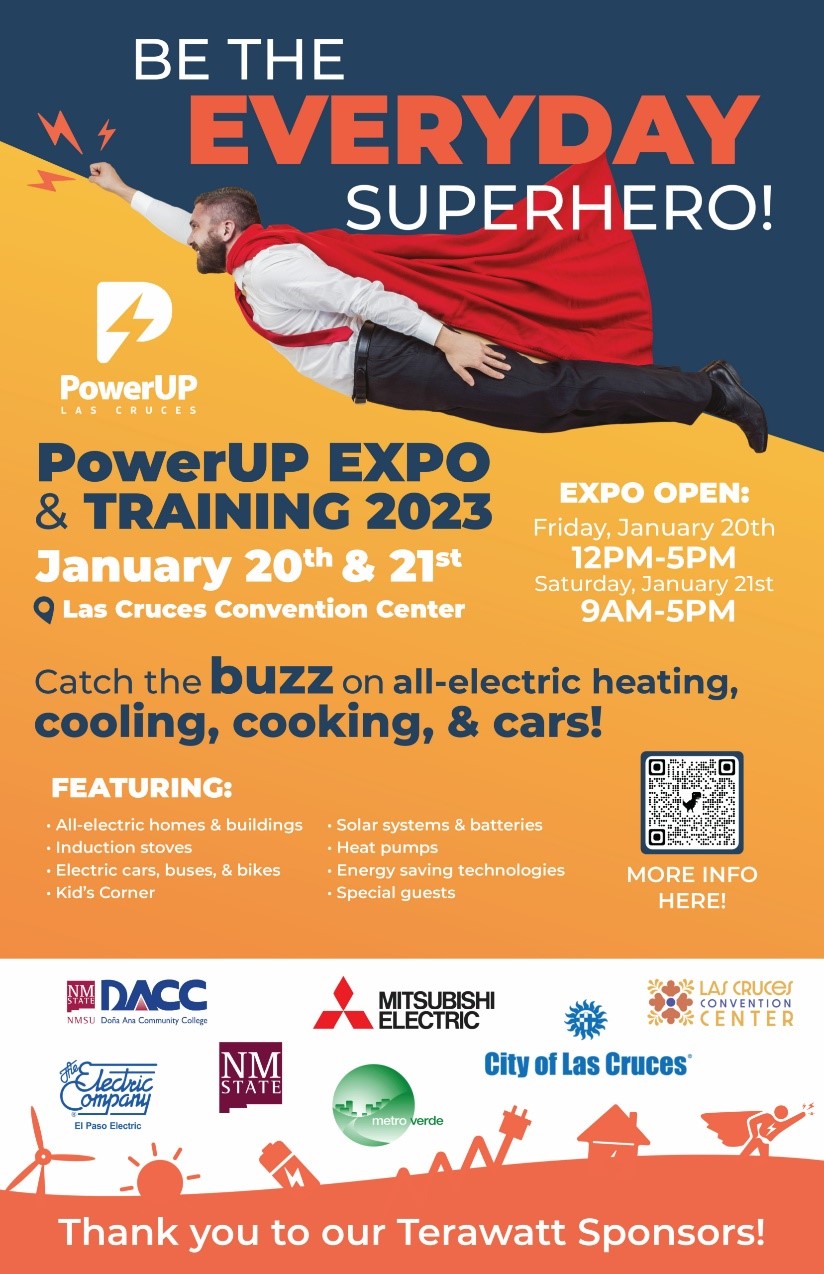 The PowerUp Expo will be open to the public on:
Friday, January 20 from 12 p.m. – 5 p.m.
Saturday, January 21 from 9:00 a.m – 5 p.m.
All events will be free, engaging, and family-friendly.
The Expo will highlight the many benefits of electrification. You can learn how to reduce your energy bills by going all-electric in your home and business, meet developers and builders of all-electric homes, look over the best electric appliances, talk with energy saving retailers, and receive estimates for converting your living and working spaces to energy-reducing equipment. You will also gain all the information you need to take advantage of new discounts, rebates, and incentives that make going all-electric more affordable.
As the founder and co-chair of the Congressional Electrification Caucus, I established a new rebate program in the Inflation Reduction Act that will provide upfront, point-of-sale rebates for the purchase and installation of electric appliances and equipment in single-family homes and multifamily buildings, with additional support for low- and moderate- income households. You can learn more about this program and all of the new rebates and credits in the Inflation Reduction Act by visiting CleanEnergy.Gov.
I am enormously proud to see the whole Las Cruces community embrace this once-in-a-generation opportunity to lead the nation in adopting electrification solutions.