To help New Mexicans go solar, I launched an online Solar Toolkit to provide a starting point for more New Mexico businesses, Tribes, local governments, schools, and power providers to consider whether installing solar is a better way to meet their energy needs. The toolkit highlights success stories from around the state and provides reflections from the New Mexicans who have gotten the job done. It also highlights commonly used resources.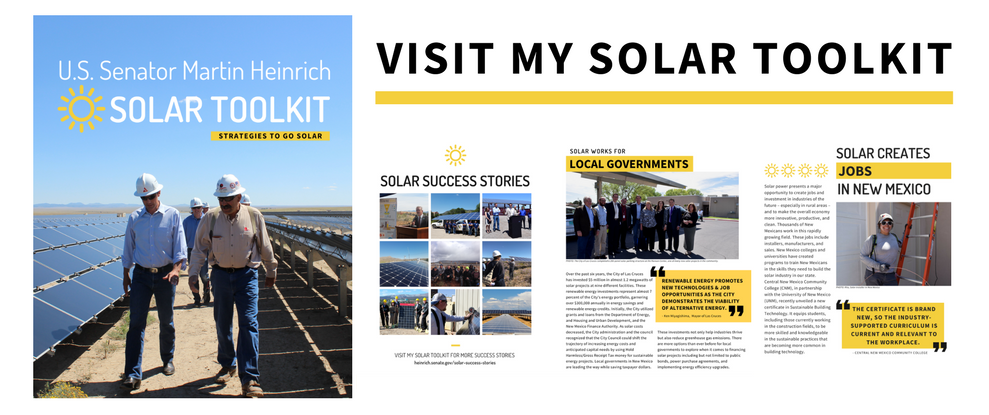 There is no doubt that solar works for New Mexico. The installed price of solar is lower than it ever has been, and more and more communities throughout New Mexico are building solar into their portfolios. Cities are saving taxpayer dollars, Tribes are providing stipends to their members, and businesses in cities and rural communities alike are seeing lower utility bills.
Thank you for your interest in championing solar. I will continue to do everything I can to help New Mexico realize its brightest potential. You can find the Solar Toolkit on my website at Heinrich.Senate.Gov/Solar-Toolkit. Of course, my staff is also always available to help answer your questions. Please reach out to one of my offices closest to you about this or any other issues important to you and your community.
Sincerely,
MARTIN HEINRICH
United States Senator