Dear Friend,
After we overcame some frustrating delays from Republicans, I am proud to report that we have passed the bipartisan Honoring Our Promise to Address Comprehensive Toxics (PACT) Act out of the Senate, and President Biden plans to sign it into law on Monday.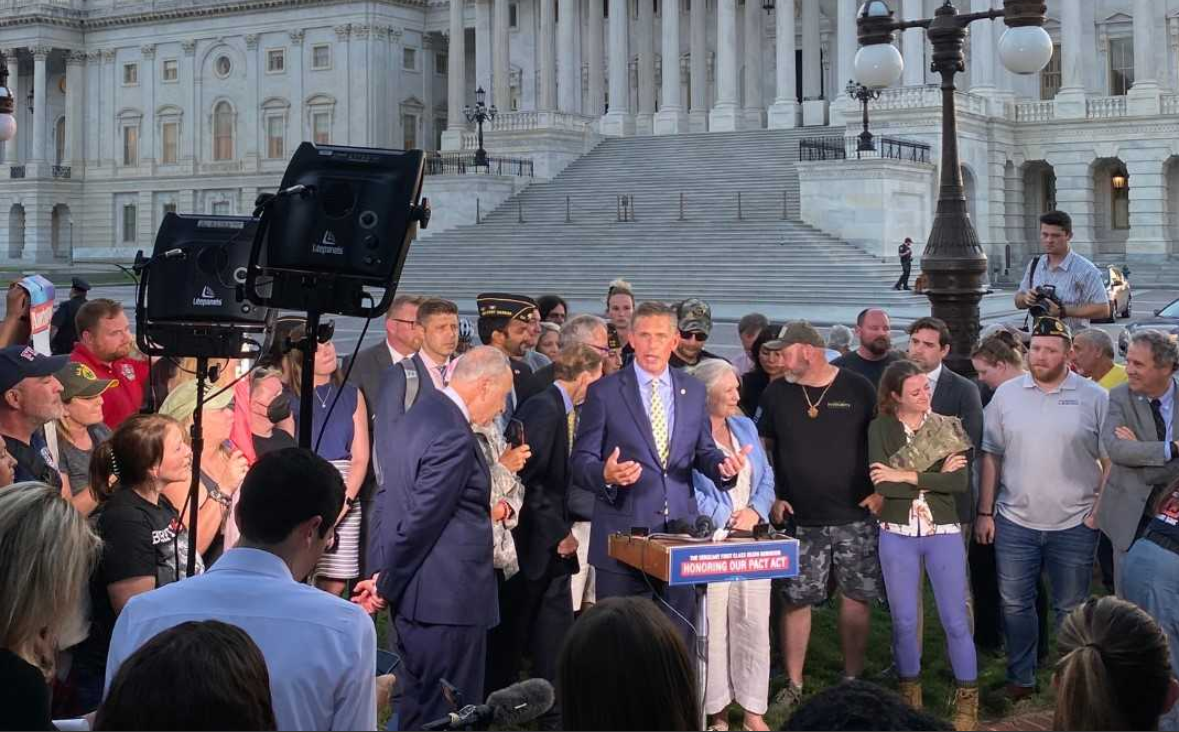 VIDEO: U.S. Senator Martin Heinrich speaks at a press conference after the Senate voted on final passage of the Honoring Our PACT Act, August 2, 2022.
Under the PACT Act, many generations of veterans who were exposed to toxins through their service will receive the VA health care and benefits that they have long deserved. That includes Vietnam veterans who were exposed to Agent Orange, Iraq and Afghanistan veterans who were exposed to burn pits, Marines who served at Camp LeJeune and were exposed to contaminated water, and Cold War era veterans who were exposed to radiation.
The long overdue recognition, screening, and treatment from the VA for toxic exposure related conditions will undoubtedly change the lives of millions of veterans and their families.

The VA has created a new webpage with information about the PACT Act: VA.gov/PACT. The Constituent Services Representatives in my offices in New Mexico have helped hundreds of veterans all across our state access their VA care and benefits and stand ready to assist. Whether you or a family member is having trouble filing a claim, receiving benefits, accessing health benefits or military records, replacing medals, or other veterans issues, you can contact my office by calling (505) 346-6601 or by visiting the Veterans Resources Center on my website.
To all the veterans, families, and Veterans Service Organizations who have been working for this day for many years: thank you for your persistence, sacrifice, and your willingness to share your experiences with me and my office. I am so proud that we are finally delivering on the promise that veterans will receive their full health care benefits and treatment for health conditions stemming from their service.
Sincerely,
MARTIN HEINRICH
United States Senator