We must defend our democracy
Dear Friend,
We are facing the most dangerous and overt threat to our democratic system in generations. I just spoke on the Senate Floor about why it is so important for us to pass the For The People Act that to restore Americans' faith in our elections and in our democracy. The Senate is set to vote on this legislation to protect voting rights later this afternoon.
>>I hope you can take a moment to watch and share the video of my remarks.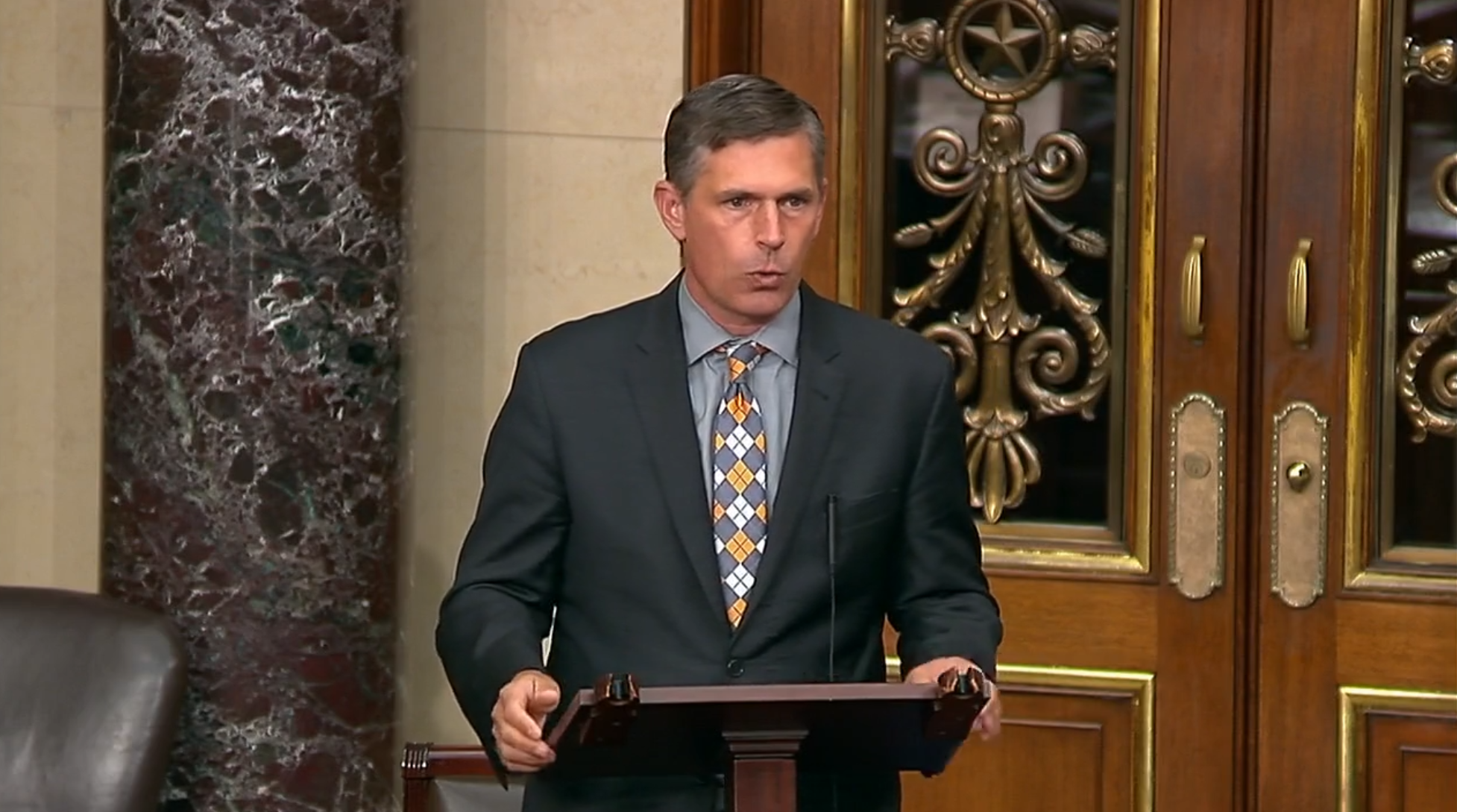 VIDEO: U.S. Senator Martin Heinrich speaks on the Senate Floor in advance of the vote on the For The People Act, June 22, 2021.
The For The People Act would restore transparency, accountability, and strong ethics rules in our elections. It would put an end to broken elections rules that allow Republicans and Democrats alike to rig the system for themselves and for wealthy special interests. And it would modernize and secure our voting systems so every American--regardless of their race, their political party, or their zip code--can have confidence in their ability to exercise their right to vote.
Former President Trump's Big Lie about his loss in the 2020 Election has sown widespread and damaging distrust in our elections. We should never forget that this same distrust and disinformation fomented a mob of violent insurrectionists that stormed into the U.S. Capitol—the very heart of our democracy—less than six months ago. All of the distrust in our elections that has been ginned up by our former president is all the more reason for us to come together to pass the For The People Act.
The reforms in the For The People Act are not Democratic or Republican ideas. They are fundamental to restoring the American idea that each of us has a say in who we elect as our leaders. It will be extremely disappointing if Senate Republicans use the filibuster to block this legislation. Refusing to take up the For The People Act will prop up the campaigns that we are seeing in states across the country to strip Americans of our hard-won right to vote. And it should be seen as nothing less than a ringing endorsement of former President Trump's conspiracy theories and his attacks on our elections, and on reality itself.
If today's vote fails, this cannot be the end of the story. Our right to vote and elect our leaders, a right that is guaranteed in our Constitution, and that so many Americans before us have fought and even sacrificed their lives to defend, is under attack. We simply cannot give up on passing voting rights legislation in this Congress. We all need to demonstrate the same patriotic courage that John Lewis and so many others before us displayed to defend and advance the promise of our democracy.
Sincerely,
MARTIN HEINRICH
United States Senator