WASHINGTON - U.S. Senator Martin Heinrich (D-N.M.), Founder and Co-Chair of the Senate AI Caucus, hosted Congress' first-ever AI Insight Forum, bringing together a balanced, diverse, and bipartisan group of lawmakers and experts to help accelerate the committee process to build consensus around responsible AI policy. Heinrich led the Forum with Majority Leader Chuck Schumer (D-N.Y.) and Senators Mike Rounds (R-S.D.) and Todd Young (R-Ind.).
Heinrich and his colleagues who were joined by 22 top experts involved in the development and deployment of AI, including in sectors spanning business, civil rights, defense, research, labor and the arts.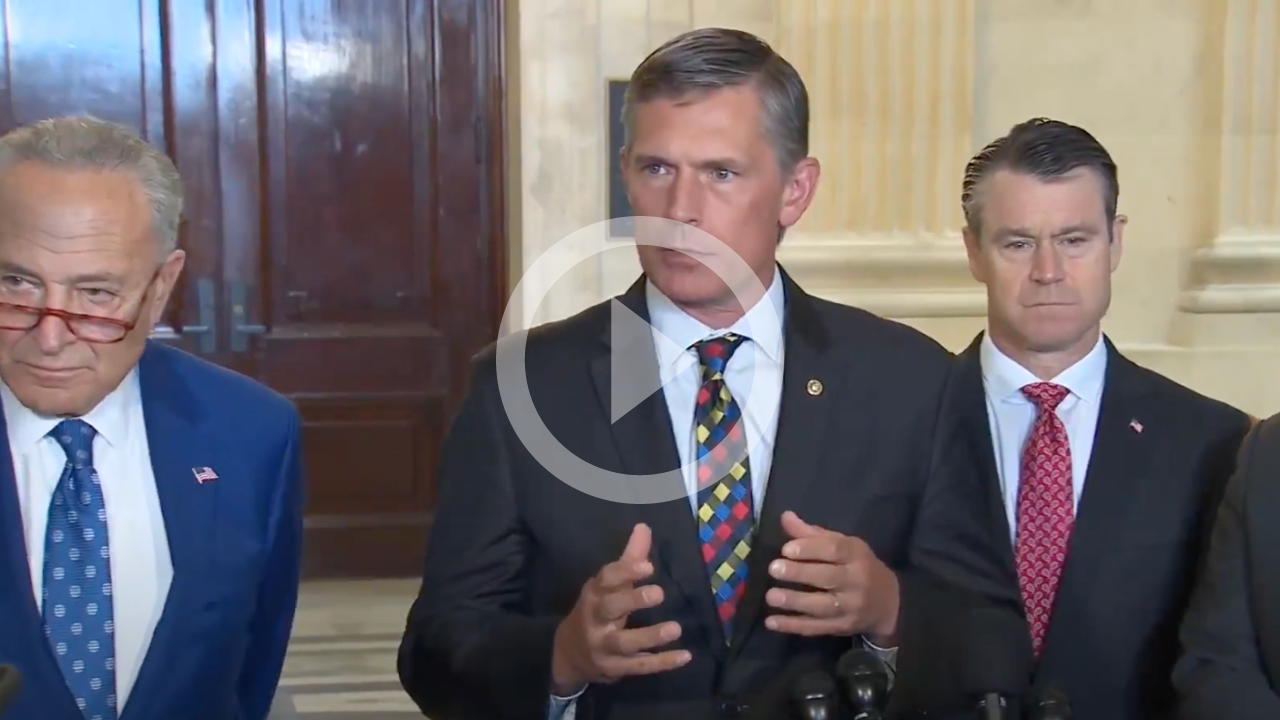 VIDEO: U.S. Senators Martin Heinrich, Chuck Schumer (D-N.Y.), Todd Young (R-Ind.), and Mike Rounds (R-S.D.) host a media availability following the first session of Wednesday's AI Insight Forum.
"What I really appreciated about this conversation was just how nuanced it was. These are folks with very different perspectives, but a lot of shared values and shared agreement in terms of what our North Star should be. It was not a conversation that fell into dogmatic or partisan lines in any way," said Heinrich. "If we continue that, as this group has really strived for some time now, then I think we're going to be able to do some exciting things around AI.
Senator Heinrich has already led successful bipartisan efforts on AI legislation.
In 2020
, Heinrich helped usher the most significant advancements for AI ever secured. The FY21 National Defense Authorization Act included a modified version of my Artificial Intelligence Initiative Act (AI-IA), a comprehensive national strategy aimed at bolstering U.S. leadership in Artificial Intelligence (AI) research and development. This legislation also included the bipartisan National Artificial Intelligence Initiative Act to establish National AI Research Institutes at universities across the country.   
Additionally, Heinrich helped pass the Artificial Intelligence for the Armed Forces Act to advance the Department of Defense's AI capabilities. Heinrich also helped provide the Pentagon with enhanced hiring authorities to recruit more AI professionals and other personnel with computational skills relevant to military applications.  
Heinrich also worked to establish the National AI Research Resource Task Force (NAIRR) to develop a detailed roadmap for the development of a national AI resource for AI research and convened a group of technical experts across academia, government, and industry to develop a detailed roadmap for how the United States can build, deploy, govern, and sustain a national research cloud and associated research resources.  
 In July, Heinrich
 introduced the CREATE AI Act
, legislation that implements many of the recommendations of the NAIRR Task Force, providing AI researchers and students with greater access to the complex resources, data, and tools needed to develop safe and trustworthy artificial intelligence.  
Heinrich maintains a lead role on Leader Schumer's bipartisan working group as the Senate takes steps toward comprehensive legislation to address emerging AI. Since June, the group has met every couple of weeks to strategize on policy solutions, particularly ahead of upcoming AI Insight Forums. These meetings have been very productive — enabling the Senators to engage in candid conversations about their respective interests and concerns.