Heinrich Stands With Students In New Mexico And Around The World Calling For Action On Climate Change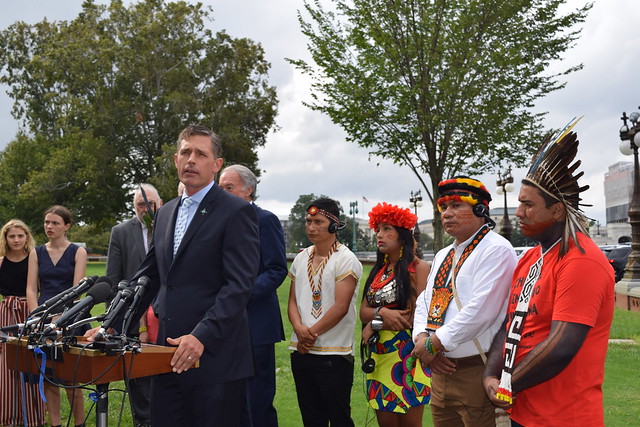 WASHINGTON, D.C. (Sept. 17, 2019) - U.S. Senator Martin Heinrich (D-N.M.) spoke at a press conference in front of the U.S. Capitol today with some of America's leading youth climate activists, indigenous youth from the Amazon, and founder of the school strike for climate Greta Thunberg. The young people have gathered from all over the world in Washington this week to call for action on climate change.
"A new generation of young leaders in New Mexico and around the world recognize that climate change is an existential threat. They are demanding that their elected leaders get to work on finding solutions to mitigate its devastating impacts. Unlike previous generations who have delayed and denied climate change, I strongly believe that this rising generation of students and activists is going to be a critical catalyst for solving this issue," said Senator Heinrich.
Senator Heinrich has been a leading voice in the Senate on the need to combat climate change. As a member of the Senate Democrats' Special Committee on the Climate Crisis, he is helping to lead the effort to finally implement real solutions to eliminate carbon pollution, mitigate the devastating effects of climate change, and transition to a grid that is 100 percent powered by clean energy.