PHOTO: Heinrich Congratulates Two Outstanding New Mexico Students On Their Acceptance Into The United States Senate Youth Program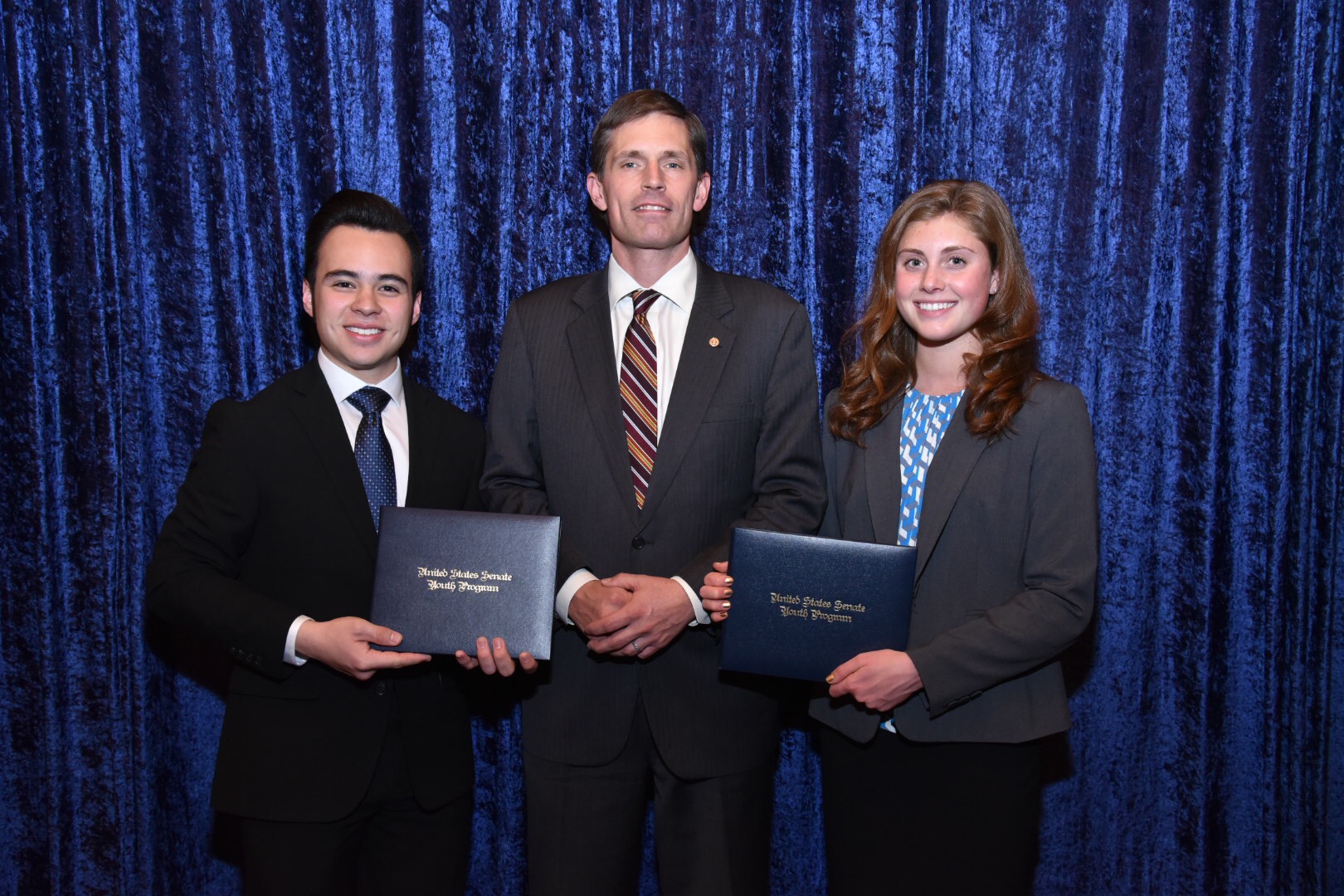 WASHINGTON, D.C. - Last night, U.S. Senator Martin Heinrich (D-N.M.) joined in honoring New Mexico students Irene Tenaya Fernald of Las Cruces and James Michael Valerio of Taos at a reception celebrating their acceptance into the prestigious United States Senate Youth Program (USSYP).
"I congratulate Irene Tenaya Fernald and James Michael Valerio on their acceptance into the highly competitive and merit-based United States Senate Youth Program," said Senator Heinrich. "Irene and James have demonstrated remarkable dedication and involvement in their communities, and I commend them for their service. They are both very deserving of this distinguished honor and give me great hope for the future."
Irene serves as the president of Las Cruces High School's National Honor Society, as well as the secretary of Students for Sustainability. She is a National Merit semifinalist, student Rotarian, and a National Security Language Initiative for Youth alumna. James serves as the president of Taos High School's New Mexico Health Occupations Student of America. He is also the president and founding member of his school's Movimiento Estudiantil Chicano/a de Aztlan club, the president of the local chapter of the National Honor Society, and he participates in the local city government.
Funded by The Hearst Foundation, the United States Senate Youth Program allows high school students to gain an in-depth understanding of the American political process, while strengthening their passion for a career in public service.