PHOTO: Heinrich Meets With Community Against Violence, Calls For VAWA To Be Reauthorized Without Delay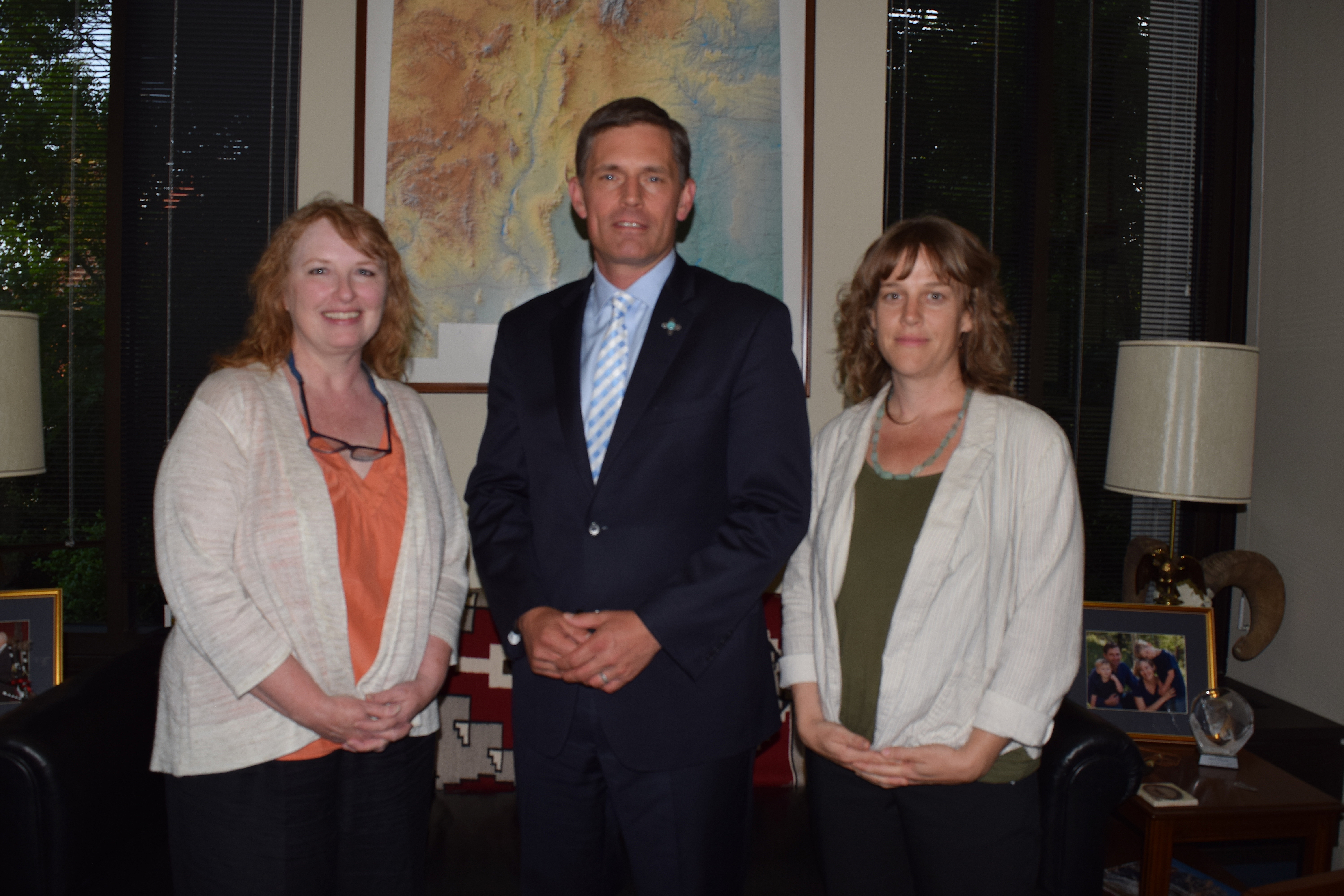 (U.S. Senator Martin Heinrich (D-N.M.) meets with Executive Director Malinda Williams and Clinical Director Rachel Cox of Community Against Violence, June 4, 2019)
WASHINGTON, D.C. - On June 4, 2019, U.S. Senator Martin Heinrich (D-N.M.) met with Community Against Violence, an organization in Taos serving adult and child survivors of sexual and domestic violence and child abuse in northern New Mexico. In their meeting, they discussed the importance of reauthorizing the Violence Against Women Act (VAWA).
Nationwide, the number of domestic violence incidents has been cut in half since the enactment of VAWA, and in New Mexico that number has dropped by 35 percent since 2005. One in three women still face domestic violence in New Mexico.
"Our success in ending domestic violence and sexual abuse depends on a strong reauthorization of the Violence Against Women Act," said Sen. Heinrich. "I'm grateful for local organizations like Community Against Violence in Taos who are on the frontlines working to reduce violence in our communities and ensure survivors get the resources and support they need."
"We are fortunate to have strong leaders representing New Mexico,"

said Malinda Williams, Executive Director of Community Against Violence.

"We know that domestic and sexual violence issues impact children and adults from all segments of our communities - it is not a partisan issue. A Senate vote for VAWA reauthorization is critical."

Earlier this year, the House passed legislation to reauthorize the Violence Against Women Act. Since then, Senator Heinrich, along with his Democratic colleagues, have been urging Majority Leader Mitch McConnell to bring VAWA up for a vote on the Senate Floor.
Senator Heinrich cosponsored the reauthorization of the Violence Against Women Act, which was signed into law in 2013. Since its inception, VAWA has significantly reduced domestic violence by funding programs that protect women and children from abuse. The bipartisan 2013 reauthorization extended protections to Indian Country, LGBT and immigrant communities.
Senator Heinrich supports efforts to address the crisis of missing and murdered Native American women. He is a cosponsor of
Savanna's Act
that would help improve information sharing with tribes, data collection, and response protocols for all levels of law enforcement.