Boundless Potential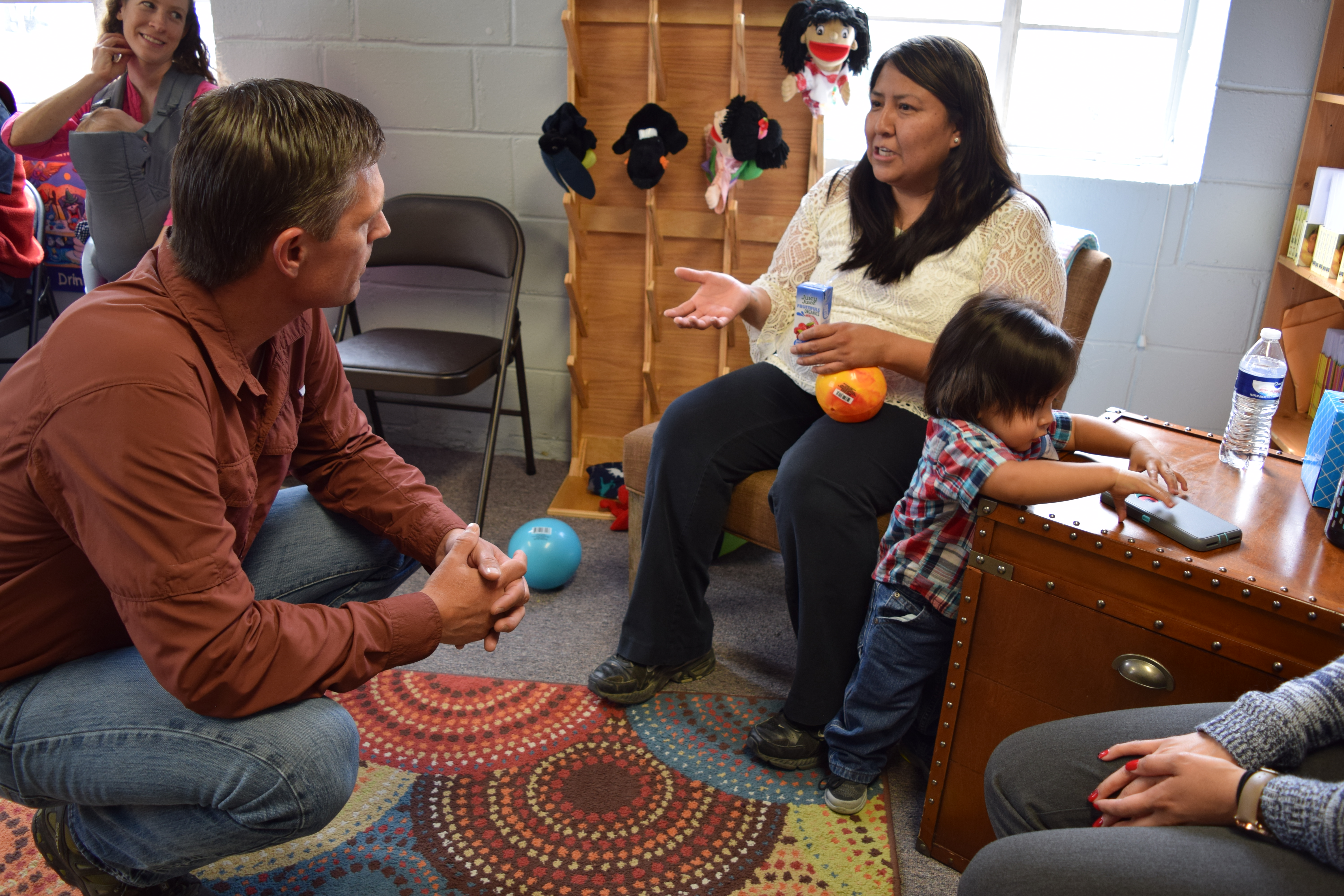 PHOTO: U.S. Senator Martin Heinrich visits with families and staff at the First Born Program in Farmington, a home visiting program for first-time parents, May 2, 2018.
Dear Friend,
Our state faces unique challenges, but we can all agree that in order to succeed we have to put our children first. Earlier this month, when I was in Farmington, I visited with staff and families at the First Born Program, a home visiting program for first-time parents. This successful program helps parents and children get off to a good start by building healthy family relationships and providing families with education, support and service coordination.
We need bold action and substantial new investment to ensure all of New Mexico's families can access this type of collaborative, comprehensive support. That's why I introduced the bipartisan Two-Generation Economic Empowerment Act to dramatically improve the federal government's approach to ending multigenerational poverty. The Two-Generation approach gives states, local governments, and Tribes more flexibility to create partnerships and support proven strategies, like the First Born Program, that help children and parents reach success together.
New Mexico has an opportunity to advance forward-looking policies designed to make substantial progress and improve opportunities for our children. In addition to expanding home visitation programs, it is also long past time to put New Mexico's $17.5 billion Land Grant Permanent Fund to work for early childhood education and ensure children have the resources they need to succeed. Inaction is a moral failure for a state with the third largest permanent fund in the country and where far too many children show up to their first day of kindergarten without the skills they need to succeed. It also compounds the problem of poverty we all know must be addressed.
I will never stop believing in the boundless potential of New Mexico's children. You can count on me to continue standing with families across New Mexico to put our kids and our state on a more prosperous path.

Sincerely,
MARTIN HEINRICH
United States Senator