In his State of the Union address last night, President Biden laid out his plan to build on his historic achievements, to continue strengthening America's middle class, to build our economy from the bottom up, protect Medicare and Social Security, and to keep our nation heading in the right direction.
My special guest for the State of the Union address was Charlene Bencomo, executive director of Bold Futures. Charlene is a lifelong New Mexican and driving force for change. She uses her work and life experiences to educate, inspire, and inform others. Her leadership has been central to reproductive rights advancements in our state and across the country.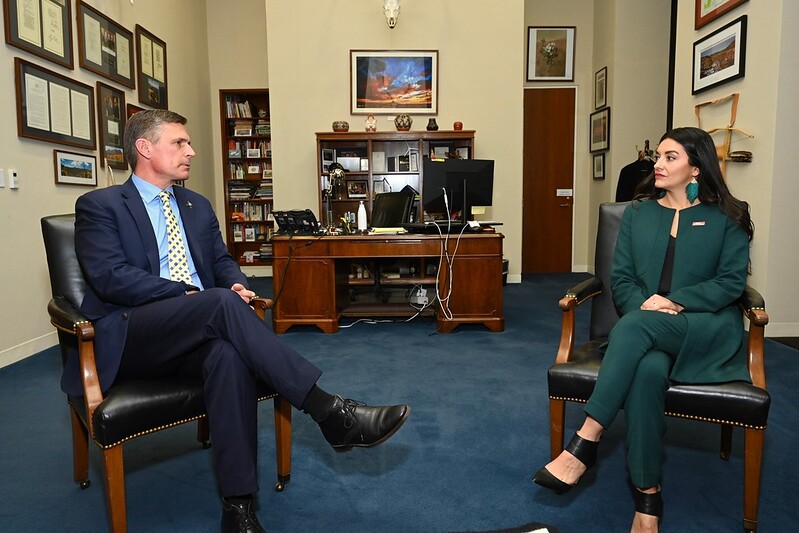 PHOTO: U.S. Senator Martin Heinrich and his guest, Charlene Bencomo, executive director of Bold Futures, prepare to attend President Joe Biden's State of the Union address, February 7, 2023.
President Biden has proven over these last two years that it is still possible for our elected leaders to deliver real progress and tangible results for the American people. Thanks to President Biden's measured hand and determined focus, the power of the Oval Office is back, and it is making a difference for families across the country and for America's leadership on the world stage.
I have worked alongside the Biden-Harris administration to make historic strides to protect our children's future on this planet, to lower health care and energy costs for families, to invest in economic development and competitiveness, to assist New Mexicans as they recover and rebuild from a devastating wildfire season, to deliver important health benefits to our heroic military veterans, and to reduce deadly gun violence in our communities.
I am proud to stand with President Biden and ready to finish the job. We will continue to deliver for New Mexicans with good-paying jobs, reproductive rights, climate saving solutions, safer communities, and a brighter future for everyone.