Dear Friend,
As one of my first actions in the new Congress, I just introduced legislation to rename the U.S. Department of Veterans Affairs (VA) Community-Based Outpatient Clinic in Gallup as the Hiroshi "Hershey" Miyamura VA Clinic in honor of the late Medal of Honor recipient and World War II and Korean War veteran Hiroshi "Hershey" Miyamura, who passed away in November.
I will never forget the interactions I was so lucky to have with Hershey over the years. I was especially proud to join him and then-U.S. Representative Ben Ray Luján nearly a decade ago to cut the ribbon and open the VA clinic that provides vital health care services to veterans from Gallup and surrounding areas. Renaming the clinic is one important way we can continue to honor Hershey's courageous actions and brave sacrifices during the Korean War and his lifelong commitment to his community and his fellow veterans.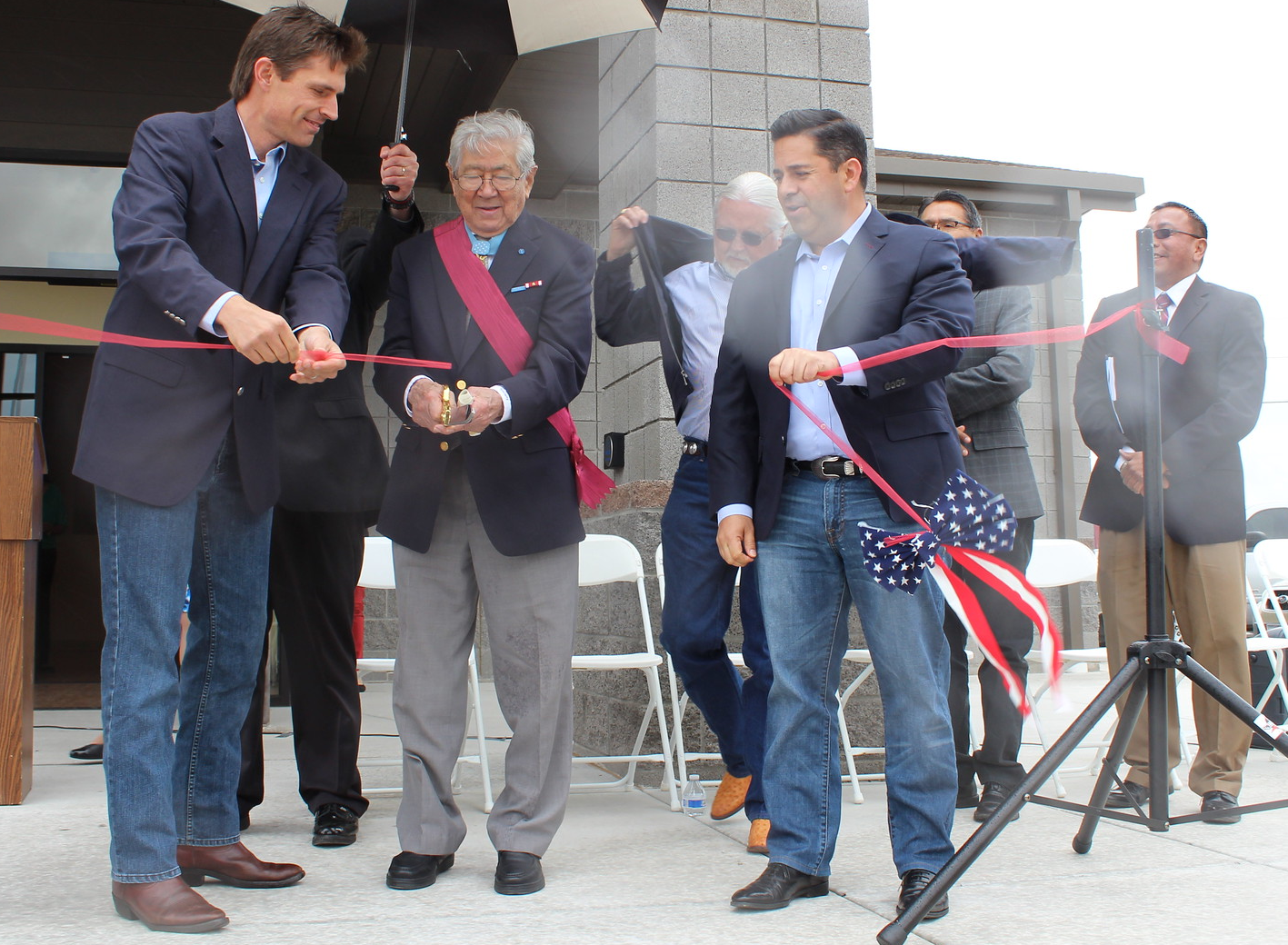 PHOTO: (From Left) U.S. Senator Martin Heinrich, Congressional Medal of Honor recipient Hiroshi "Hershey" Miyamura, and then-U.S. Representative Ben Ray Luján cut the ribbon at the grand opening of the VA's Community-Based Outpatient Clinic in Gallup, June 5, 2015.
Last year, I stood firm alongside Senator Luján and U.S. Representatives Teresa Leger Fernández and Melanie Stansbury to halt the Asset and Infrastructure Review (AIR) Commission process that had put forward a wrongheaded proposal to close the VA clinics serving rural veterans across the nation, including the clinics in Gallup, Las Vegas, Española, and Raton in New Mexico. I will continue to support the long-term success of the community-based outpatient clinics that provide essential health care services to veterans living in New Mexico's rural communities.
The Constituent Services Representatives in my offices in New Mexico have also helped hundreds of veterans and their families. We can assist with filing a claim with the VA, helping veterans who were exposed to burn pits, Agent Orange, and other toxic substances during their service apply for PACT Act benefits, requesting military records or replacement medals, receiving GI Bill benefits, and applying for VA loan assistance. Whether you or a family member is having trouble with the VA or another federal agency, please contact my office by calling (505) 346-6601 or by visiting the Helping You section on my website.
I hope that honoring Hershey's memory by renaming the VA Clinic in Gallup will inspire future generations of New Mexicans to learn more about his life and the powerful example of humble patriotism that he left behind as his enduring legacy.
Sincerely,
MARTIN HEINRICH
United States Senator