Dear Friend,
It was an honor to welcome President Joe Biden back to the Land of Enchantment this week to highlight how we are successfully delivering opportunities and growing our economy.
The President visited the new Arcosa Wind Towers manufacturing facility in Belén, which is creating 250 advanced manufacturing and trades careers in Valencia County. And just days after his visit, the major solar cell and panel manufacturer Maxeon announced that it will open a new $1 billion factory that will create 1,800 new jobs in Albuquerque's Mesa del Sol neighborhood.
These new facilities are proof that the Inflation Reduction Act is working – and it's working right here for New Mexico families.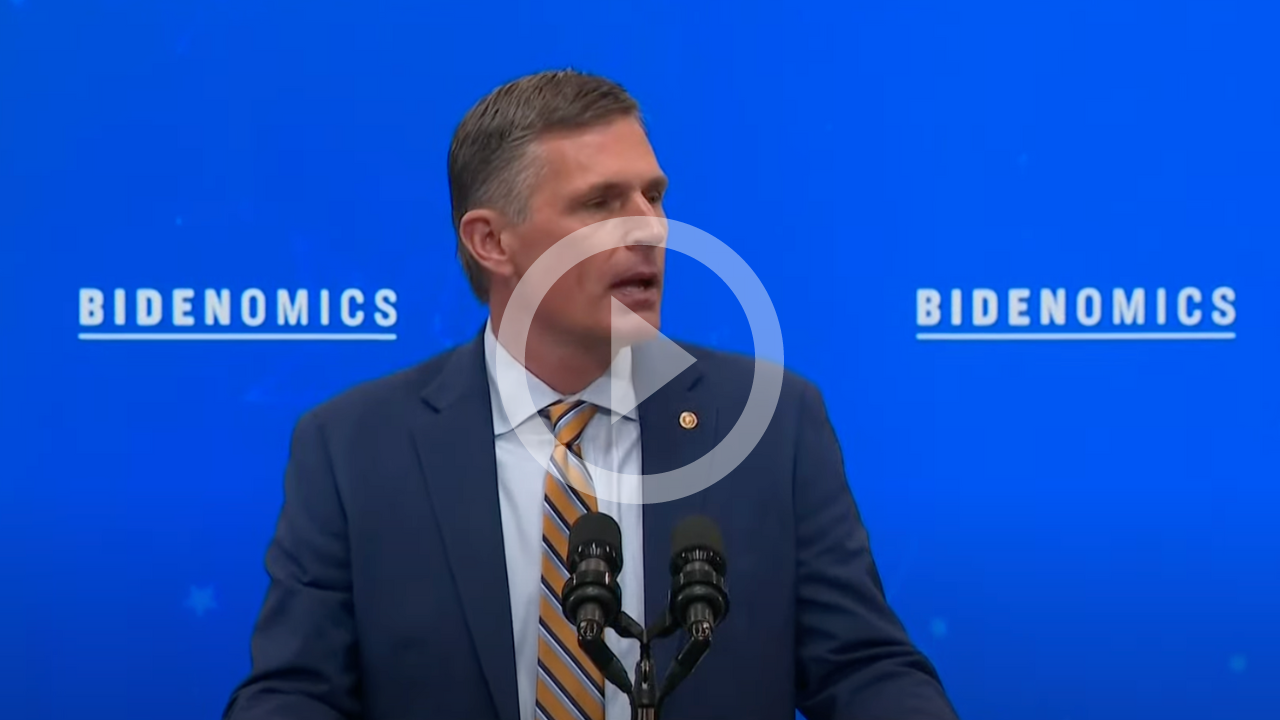 VIDEO: U.S. Senator Martin Heinrich delivers remarks during President Joe Biden's visit to Arcosa Wind Towers in Belén, New Mexico highlighting how the Inflation Reduction Act is delivering for New Mexicans, August 9, 2023.
When President Biden took office, he inherited an economy that was still reeling from the pandemic. He made clear that the only path forward was by reinvesting in American families and rebuilding the middle class. We did exactly that when Congress passed the Inflation Reduction Act one year ago. Thanks to the Inflation Reduction Act's historic investments to supercharge our nation's clean energy production, domestic manufacturing orders are up across the clean energy sector.
New Mexico is at the center of our nation's clean energy transition. New Mexico has built some of the largest clean energy projects in the nation. We manufacture rooftop solar racking hardware, utility-scale solar trackers, and now wind towers. And the SunZia transmission line that will run just south of Belén will soon become the largest renewable energy infrastructure project ever built in the Western Hemisphere.
PHOTO: (From Left) U.S. Representative Melanie Stansbury, U.S. Senators Ben Ray Luján and Martin Heinrich, and New Mexico Governor Michelle Lujan Grisham greet President Joe Biden upon his arrival in Albuquerque, August 8, 2023.
These new manufacturing facilities are proof that the Inflation Reduction Act is delivering careers that New Mexicans can build their families around. Growing the economy from the middle out is working. Investing in American families and communities is working.
We are seeing in real-time that our bold investments in solving the climate crisis will create the largest wealth creation opportunity of our lifetimes. I'm proud to work with President Biden to deliver the climate solutions and economic leadership that our communities deserve.
Sincerely,
MARTIN HEINRICH
United States Senator