My recent visit to Grant County
Dear Friend,
It was a pleasure to spend two days this week in Grant County meeting with New Mexicans and learning more about important issues facing southwestern New Mexico. While I was in Silver City, I stopped by the studio at Gila/Mimbres Community Radio for an interview with Jamie Newton, the host of the station's public affairs program Civil Discourse.
You can listen to my full interview here.
PHOTO: U.S. Senator Martin Heinrich talks with U.S. Forest Service firefighters in the Gila National Forest, July 3, 2017.
Forests in New Mexico provide us with drinking water, space for traditional activities like hunting and fishing, and boost our outdoor recreation economy. On Monday, I received an update from the U.S. Forest Service and saw firsthand the work being done to improve forest health and watershed conditions in the Gila National Forest. Without necessary resources devoted to wildfire prevention and suppression and forest restoration programs, many communities in New Mexico will continue to face imminent threats of destructive fires each year. I will continue fighting for federal wildfire funding reform improvements to catastrophic wildfire prevention programs in New Mexico.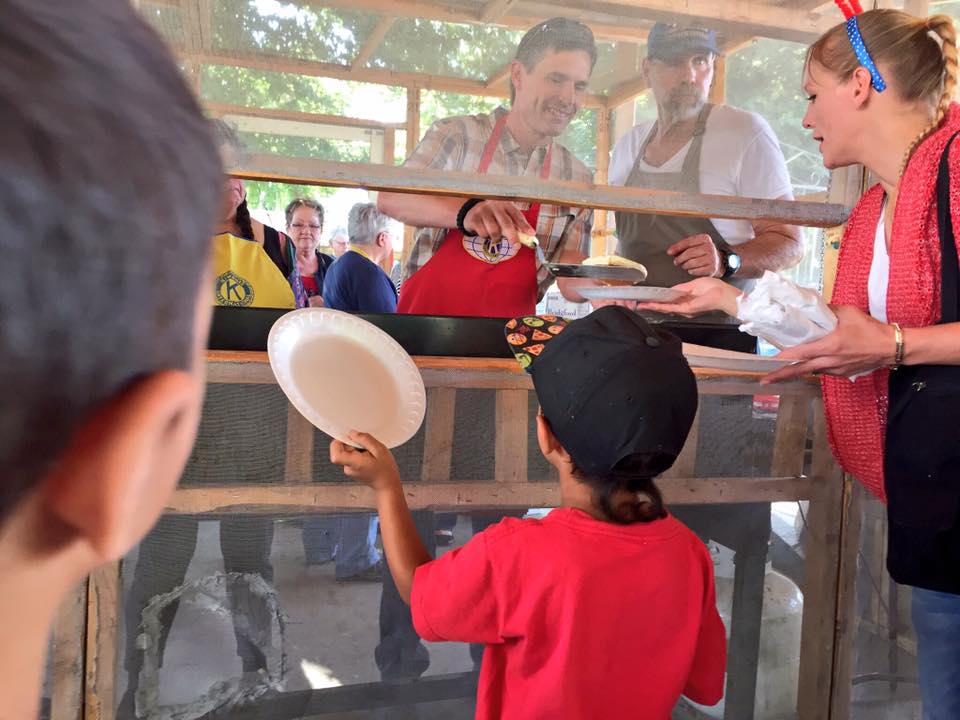 PHOTO: U.S. Senator Martin Heinrich serves pancakes at the Annual Kiwanis Club Pancake Breakfast in Silver City, July 4, 2017.
On Tuesday, I was proud to celebrate the 4th of July in Silver City by helping serve food at the Annual Kiwanis Club Pancake Breakfast. It was great to learn more about all the work that the Kiwanis Club and Western New Mexico University students are doing to help the community. Service work like youth groups, highway clean-ups, and college scholarships improves lives and makes our communities stronger.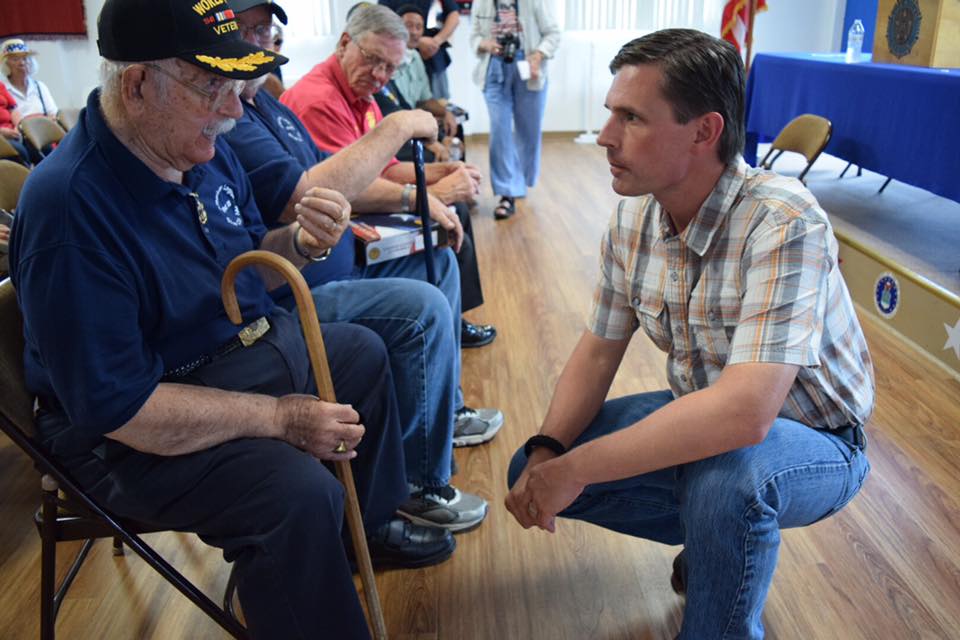 PHOTO: U.S. Senator Martin Heinrich meets with local veterans at American Legion Post 18 in Silver City, July 4, 2017.
I was also grateful for the opportunity to meet with local veterans in Silver City at the American Legion Post 18. I was honored to present American flags flown over the U.S. Capitol to local veterans' organizations and hear directly from veterans and their families. I am committed to ensuring our nation keeps its promises to those who served. My office has helped hundreds of veterans navigate the VA and access their care and benefits. If you or a family member are experiencing trouble filing a claim, receiving benefits, accessing health benefits or military records, replacing medals, or other veterans' issues, my office is here to help. Please contact my office and visit the Veterans Resources Center on my website.
I want you assure you that I remain committed to working hard to deliver results for all New Mexico communities. Please don't hesitate to tell me about issues important to you by writing me or calling my Las Cruces office at (575) 523-6561. It is an honor and privilege to serve you in the Senate.
Sincerely,
MARTIN HEINRICH
United States Senator