Dear Friend,
As we approach the holidays, I am taking stock of all that we have accomplished together over this past year. We made historic strides to protect our children's future on this planet, lower health care and energy costs for hardworking families, invest in economic development and competitiveness, assist New Mexicans as they recover and rebuild from a devastating wildfire season, deliver important benefits to our heroic military veterans, and to reduce deadly gun violence in our communities.
I hope you can take a moment to read a brief recap. Please also watch and share the video below highlighting some of our greatest achievements from 2022.
VIDEO: U.S. Senator Martin Heinrich highlights 2022 accomplishments.
Early childhood education for all of our kids
New Mexico families will soon benefit from universal early childhood education and care. After over a decade-long effort, we have taken the final step to unlock major investments in our children at the level they have long deserved and change the trajectory of our state.
I have been proud to stand alongside many parents, educators and children's advocates to call for these stronger investments in our children's education. I was the first member of New Mexico's Congressional Delegation to support investing more of the resources in our state's $26 billion Land Grant Permanent Fund in early childhood education.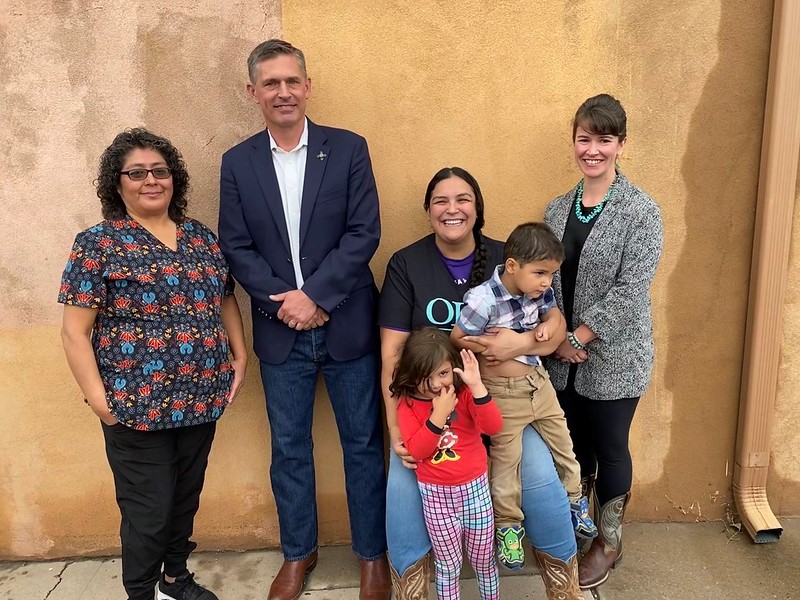 PHOTO: U.S. Senator Martin Heinrich stands with early childhood teachers and children's advocates to support groundbreaking investments in early childhood education, June 27, 2022.
New Mexico voters approved the historic Constitutional Amendment One on this year's ballot to make these investments to support our children's education. The amendment directs New Mexico to allocate 1.25% of the growth of the fund to our children's education. An annual estimated contribution of around $250 million a year will direct approximately $150 million each year to proven early childhood education and support programs and $100 million to K-12 education.
I successfully led the effort—alongside Senator Luján and Representatives Stansbury and Leger Fernández—to pass the federal consent that the New Mexico Legislature requested, in addition to approval from voters, to ratify the state constitutional amendment. We secured our bill that follows the will of New Mexico voters as part of the bipartisan Omnibus Appropriations Agreement that Congress just passed.
Unlocking this funding will jumpstart a massive transformation and improvement of our state's education system—from early childhood on—by investing in our children at the level they have long deserved.
Changing our trajectory on climate
The Inflation Reduction Act—the monumental health care and climate law that President Biden signed this year—will tackle pressing challenges that families are facing today and make investments to build a stronger future for our kids. It will help us fight inflation, lower health care and prescription drug costs, and finally make the tax code fairer and no longer rigged in favor of corporations and the ultra-rich.
Taken as a whole, the Inflation Reduction Act is the single greatest action that we have ever taken to change the trajectory of the climate crisis. The incentives and consumer rebates will move the needle on climate further than ever before by accelerating the widespread deployment of reliable, affordable, and pollution-free power generation and supercharge American manufacturing base for emerging clean and electric technologies—from air-source heat pumps and wind turbines to batteries, solar components, and electric vehicles.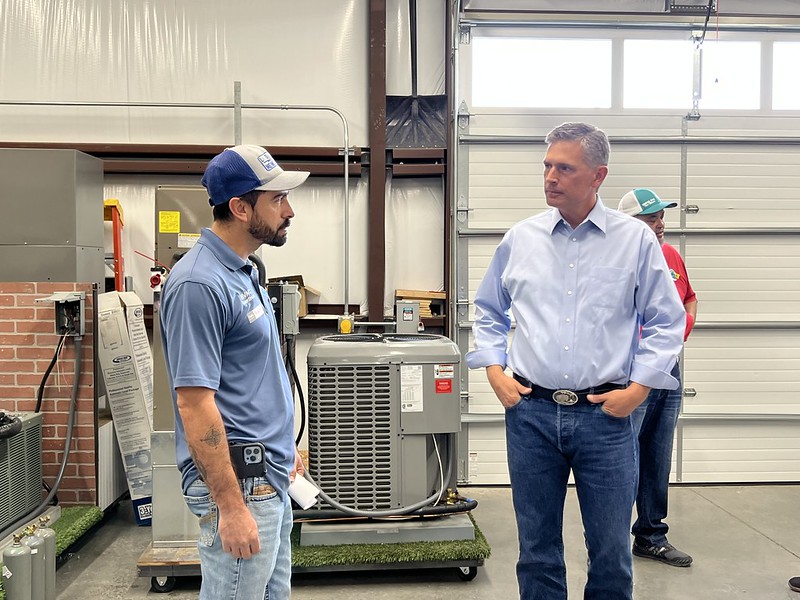 PHOTO: U.S. Senator Martin Heinrich celebrates the Inflation Reduction Act becoming law with labor leaders at the United Association of Plumbers and Pipefitters Local Union 412 in Albuquerque, September 9, 2022.
Once the new rebates that I championed in the law start to roll out, new highly efficient, fully-electric, and climate pollution-free vehicles and home appliances will help millions of families lower their energy bills and improve their health. The buildout of clean energy infrastructure and household electrification will also create good paying union jobs. I was adamant that all of the new work supported by this law will pay prevailing wages and hire registered apprentices. That's how we will ensure that local wages are not undercut by low-road contractors.
Rebuilding from wildfire season
This spring, the Hermit's Peak-Calf Canyon Fire destroyed hundreds of homes and businesses, and it displaced thousands of New Mexicans for weeks and months on end. When I have visited impacted communities throughout this year, I have met personally with residents who were forced to flee their homes and with local leaders, volunteers, and firefighter crews. Their incredible resilience and willingness to serve their neighbors in such a difficult time embodies the best of what it means to be New Mexican. That's why I have done everything in my power to have their back.
PHOTO: U.S. Senator Martin Heinrich visits with families impacted by the Hermit's Peak-Calf Canyon Fire at the Glorieta Red Cross shelter, May 7, 2022.
The federal government has a responsibility to provide compensation and assistance to New Mexicans whose lives and livelihoods have been upended by this fire. Senator Luján and I talked to every single senator who would listen to make sure we would have the votes to deliver the resources that New Mexicans need to rebuild in the aftermath of the worst fire in our state's history. I know that passing the funding in the Hermit's Peak/Calf Canyon Fire Assistance Act is just the start of this process.
I also worked hard to increase pay, create new mental wellness and health supports, and establish a new wildland fire management job series for federal firefighters. This new support for our firefighter workforce was made possible by provisions that I secured in the recently passed Infrastructure Investment and Jobs Act. The Infrastructure Law also included major support for critical forest management and restoration programs that help to reduce severe wildfires and protect watersheds in New Mexico.
I remain determined to leave no stone unturned in making sure that we restore the health of our forests and watersheds and that New Mexico families and communities are made whole.
Protecting health care services for veterans
I am honored to serve a state with a proud tradition of service and one of the highest rates of military volunteerism in the nation. Through my current leadership role on the Appropriations Subcommittee that oversees the VA's funding, I am committed to ensuring that all of our veterans and their families receive the full education, housing, and health care benefits that they have earned through their service.
This year, I helped to pass the Sergeant First Class Heath Robinson Honoring our Promise to Address Comprehensive Toxics (PACT) Act to provide long overdue recognition, screening, and treatment from the VA for toxic exposure related conditions. Finally, so many generations of veterans who have been exposed to toxins through their service will receive the VA health care and benefits that they have long deserved.
 PHOTO: U.S. Senator Martin Heinrich and U.S. Secretary of Veterans Affairs Denis McDonough visit with veterans at the Gallup CBOC, June 28, 2022.
I also fought like hell every step of the way to make sure that the VA's community-based outpatient clinics--or CBOCs for short--in Gallup, Las Vegas, Española, and Raton remain open. I have worked closely with these communities to open and support their CBOCs, which are an example of what the VA has been doing right to meet the needs of rural veterans.
After I invited U.S. Secretary of Veterans Affairs Denis McDonough to join me in New Mexico to tour VA facilities, he saw firsthand how crucially important it is to maintain the health care services at our CBOCs. By putting a halt to the AIR Commission process that threatened their future, I made sure that these clinics that provide quality health care to New Mexico veterans are no longer in jeopardy of closing.
Investing in infrastructure and innovation
For decades, New Mexico has been held back by a systemic lack of investment in our infrastructure. Over this past year, I have been focused on steering the once-in-a-generation federal resources from the Infrastructure Investment and Jobs Act to New Mexico to rebuild our roads, bridges and rails, expand access to clean drinking water, ensure more New Mexicans have access to high-speed internet, and revitalize communities that have too often been left behind.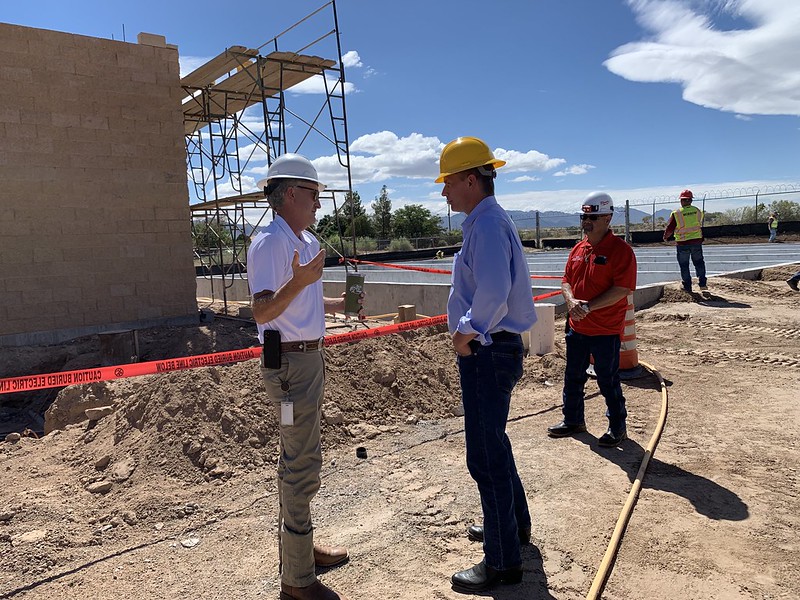 PHOTO: U.S. Senator Martin Heinrich visits Berino to highlight how the Infrastructure Law will deliver critical funding for water and sewer improvements, August 16, 2022.
The Infrastructure Law is already delivering $1.1 billion to rebuild New Mexico's roads and bridges, nearly $400 million to improve our public transit systems, nearly $150 million to help Tribes build high-speed internet infrastructure, $355 million to repair water and sewer systems, $24 million to improve airports all around New Mexico, $38 million over the next five years to build an electric vehicle charging network, $160 million to support the completion of the Eastern New Mexico Rural Water System pipeline, nearly $123 million for the Navajo-Gallup Water Project, $46 million for capping orphaned oil and gas wells and reclaiming abandoned mine lands.
On top of all this, I was also proud to play a role in passing the CHIPS and Science Act, bipartisan legislation that strengthens our country's commitment to science and technological innovation. To maintain our competitiveness on in the global economy, it is critical for the United States to maintain its moral and ethical leadership on scientific research and technological capabilities. The investments in the CHIPS Act will empower New Mexico's world-class research universities, national labs, and high-tech and advanced manufacturing industries to keep growing in emerging fields like quantum computing and microelectronics.
Bipartisan breakthrough on community safety
Until we all feel safe in our homes, schools, and neighborhoods, I will keep working to secure funding for effective, community-driven solutions that address the root causes of violent crime. Earlier this year, I announced more than $22 million in federal investments from the U.S. Department of Justice that will support community solutions to prevent crime, increase public safety, provide services for victims of violent crime, and enhance Tribal law enforcement and support services for survivors.
 PHOTO: U.S. Senator Martin Heinrich joins (from left) former U.S. Representative Gabrielle Giffords, U.S. Senator Chris Murphy, and U.S. Senator Mark Kelly at the White House Commemoration of the Bipartisan Safer Communities Act, July 11, 2022.
I was also proud to be a part of the bipartisan group of senators who came together in the wake of tragedies in Uvalde, Texas and Buffalo, New York to find a meaningful path forward to pass the most significant law in nearly three decades to reduce gun violence and invest in public safety.
The Bipartisan Safer Communities Act will increase access to mental health care, invest in proven school and community-based violence prevention programs, and keep guns out of the hands of those who pose a threat to themselves and their communities. During negotiations, I worked especially hard on provisions that will crack down on straw purchasing and trafficking of guns. These provisions will directly cut down on gun violence at home—particularly in New Mexico's southern border communities—and internationally.
I am grateful to all of the New Mexicans who have raised their voices to demand action to reduce gun violence and protect our kids. I am confident that this new law will make a real difference in reducing gun violence—a difference that will be measured in lives saved.
Recovering the health of our land, water, and wildlife
Restoring the health of our land, water, and wildlife is essential to passing on our way of life in New Mexico to our kids and future generations. That's why I have been hard at work advancing my landmark bipartisan conservation bill, the Recovering America's Wildlife Act (RAWA), which will invest more than $1.3 billion each year in proactive, on-the-ground conservation work led State and Tribal wildlife agencies to support the long-term health of fish and wildlife and their habitat.
 PHOTO: U.S. Senator Martin Heinrich (D-N.M.), Governor Michelle Lujan Grisham, Tribal leaders, and Trust for Public Land celebrate the expansion of the Marquez Wildlife Area in New Mexico, June 29, 2022.
I am continuing my efforts to improve and maintain public access to New Mexico's incredible public lands. This year, I joined many New Mexicans in celebrating the monumental new addition to the Marquez Wildlife Area. The high mesas, dramatic volcanic cones, and wide-open valleys of the historic L Bar Ranch property are the single greatest addition to protected public land in New Mexico in a generation, and they will make the Marquez Wildlife Area our state's largest state-owned recreation property.
I also introduced legislation to establish Cerro de la Olla Wilderness within the Rio Grande del Norte National Monument, the Pecos Watershed Protection Act and Buffalo Tract Protection Act to prevent mining operations from harming treasured landscapes and watersheds, and the M.H. Dutch Salmon Greater Gila Wild and Scenic Rivers Act to provide southwestern New Mexico's greater Gila River watershed with our nation's highest form of protection and stewardship.
I also welcomed the landmark ruling by the New Mexico Supreme Court that reaffirmed the constitutional rights of all New Mexicans to access our public waters. This was an enormous victory for people who care about our history, our culture, and our natural resources. Public waters will remain public for hunting, fishing, and recreation.
Safeguarding Tribal patrimony
For years, I have been working in close partnership with Pueblos in New Mexico, the Jicarilla and Mescalero Apache Nations, the Navajo Nation, and Tribes across Indian Country to halt the trade of culturally significant items and repatriate stolen pieces that were trafficked illegally to their rightful owners. After years of building up Tribal and bipartisan support, Congress passed my bipartisan legislation, the Safeguard Tribal Objects of Patrimony (STOP) Act.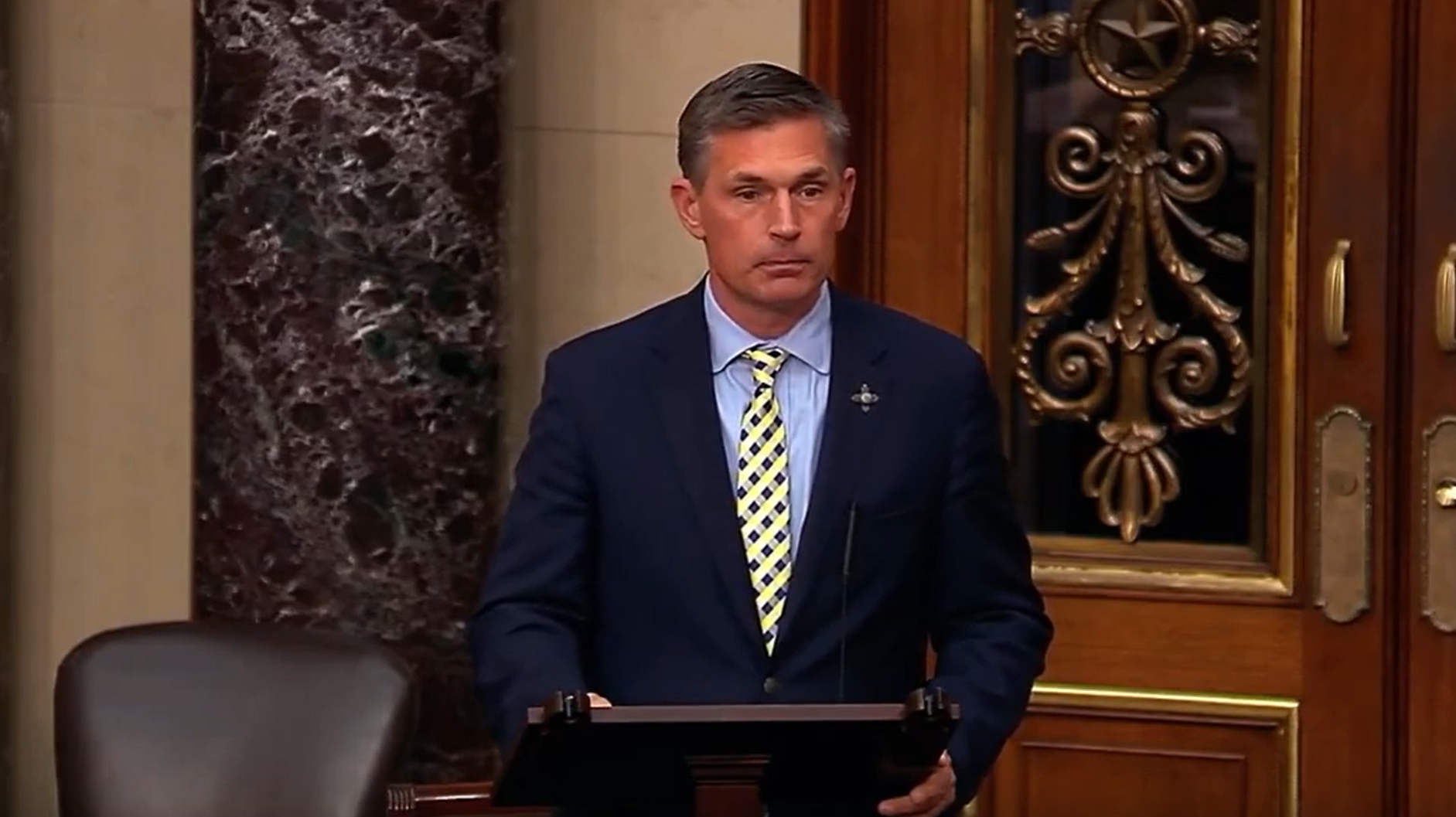 VIDEO: U.S. Senator Martin Heinrich (D-N.M.) speaks on the Senate floor urging unanimous consent for his bipartisan Safeguard Tribal Objects of Patrimony (STOP) Act, November 29, 2022.
This issue first came to my attention back in 2016 when then Pueblo of Acoma Governor Kurt Riley informed me that the Acoma shield, a sacred ceremonial object that had been stolen had been discovered on a list of Tribal artifacts up for bid at an art auction house in Paris, France. I immediately contacted then Secretary of State John Kerry and urged the U.S. State Department to take all possible action to help repatriate the shield and other stolen cultural items.
Thankfully, in the case of the Acoma shield, intense public outcry and diplomatic pressure were enough to prevent the illegal sale of cultural patrimony and return the item to the Pueblo. But it never should have come to that. That's why I worked so hard to pass the STOP Act. Now that the President has signed it, I look forward to working with the Biden Administration to implement this new law and prevent future illegal exporting and trafficking of sacred Native American items.
Defending our democracy and protecting civil rights
We entered dangerous territory when six radical-conservative Supreme Court Justices gave Republican lawmakers final say in the reproductive and health care decisions of every woman in America. The overturning of Roe v. Wade came on top of a number of radical decisions from the Court in recent years, which include attacks on Tribal sovereignty and rollbacks of campaign finance laws and voting rights protections.
It's clear that we must protect our rights from decisions made by the radical and out of touch MAGA majority on the Supreme Court. That's why I worked to pass legislation providing certainty that the marriages of same-sex and interracial couples will not only be protected, but also given equal recognition across our nation. No American should have their rights and freedoms threatened because of who they are and whom they love.
PHOTO: U.S. Senator Martin Heinrich stands with Senate Democrats at the U.S. Capitol in solidarity with women's right to make their own health care decisions, May 3, 2022.
We can never allow threats to our democracy to foment violence like what we witnessed in the aftermath of the 2020 presidential election. That's why senators from both parties came together at the end of this year to pass bipartisan reforms to the Electoral Count Act and stronger security measures for nonpartisan local elections workers.
Unfortunately, every single Senate Republican has chosen to use the filibuster to block us from even beginning debate on broader voting rights and campaign finance legislation and bills to codify Roe v. Wade. But I refuse to give up on preserving our hard-won and constitutional right to vote in free and fair elections and guaranteeing the right to privacy in health care decisions for every single American.
Serving New Mexicans
My office also continues to help constituents in New Mexico on a one-on-one basis when they are having trouble with federal agencies, including keeping our promise to our veterans and service members. Last year alone, my staff held Mobile Office Hours events in communities throughout the state and processed nearly 2,500 individual cases that resulted in over $8.1 million recovered for New Mexicans.
If you or your family needs help, I encourage you can contact my office by calling (505) 346-6601 or by visiting the Helping You section on my website.
I hope you and your loved ones are able to enjoy a peaceful and restful holiday season.