Wind is a winner in Eastern New Mexico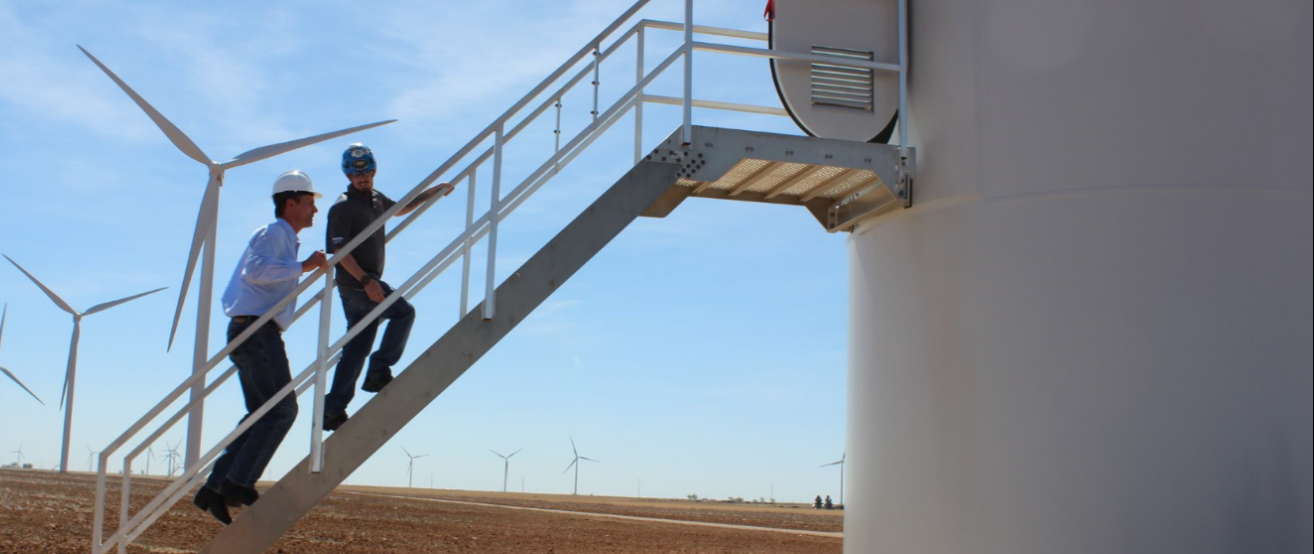 PHOTO: U.S. Senator Martin Heinrich tours the Roosevelt Wind Farm in Dora, N.M., April 5, 2017.
April 11, 2018
Dear Friend,
Last week, I was in Roosevelt County touring the Roosevelt Wind Farm and the future site of the Sagamore Wind Project, which will be the largest wind farm in New Mexico's history. Every new wind farm means hundreds of local, high-quality jobs in a rural community, a diversified income base for landowners and farmers, and funding certainty for local public schools. On top of those local benefits, households across the state and nation get a new clean source of power at a very affordable rate.
The Sagamore Wind Project will bring nearly $1 billion of private investment to eastern New Mexico, create up to 300 construction jobs and as many as 30 full-time operations jobs, and produce an estimated $43 million in gross receipts tax revenue for the state of New Mexico. Local public schools will receive millions of dollars in funding from tax revenue generated over the lifetime of the project, including $44.5 million for schools in Dora and $39 million for schools in Portales. That is an unprecedented level of private sector investment in the local economy.
These clean energy jobs and more affordable electric bills for all consumers are exactly why I worked so hard to pass a long-term extension of the wind production tax credit. Over the last few years, New Mexico has seen an increase in construction of more utility-scale wind farms made possible by those pro-growth tax policies that encourage companies and investors to support major new projects in our state.
With our abundant wind and sun, New Mexico is benefiting from transitioning to cleaner and more sustainable sources of energy. We have so much room to grow this already booming job sector. I will continue fighting for policies that move our energy economy forward.
Sincerely,
MARTIN HEINRICH
United States Senator