PHOTO: Heinrich Tours Aerospace Company In Roswell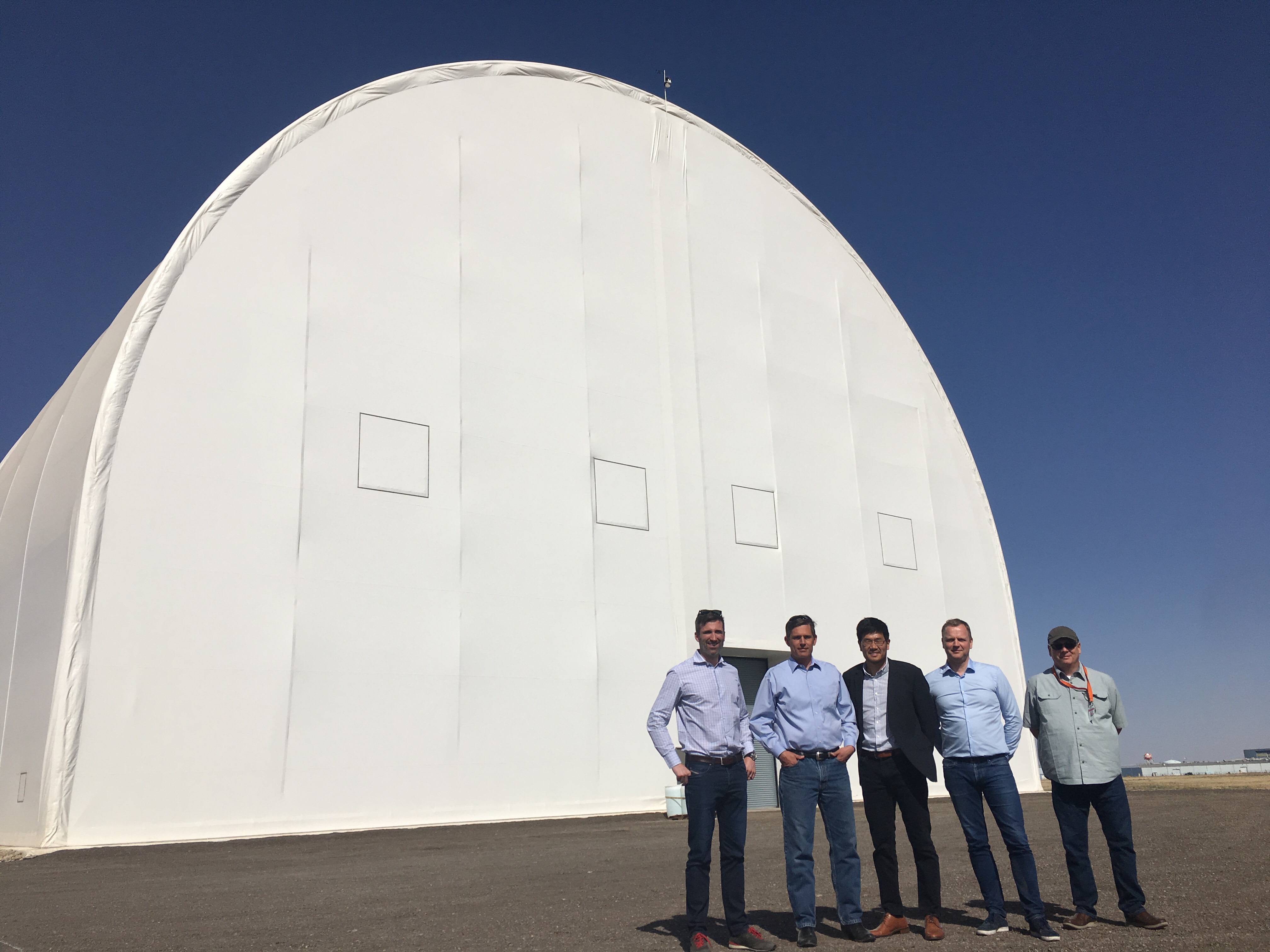 (U.S. Senator Martin Heinrich Tours Sceye, Inc. in Roswell, N.M., April 4, 2018)
WASHINGTON, D.C. - U.S. Senator Martin Heinrich (D-N.M.) toured the development and assembly facility of Sceye, Inc., an aerospace company headquartered at the Roswell International Air Center.
Sceye, Inc. develops technologies to better the capabilities of drones and satellites and is currently working on a high-altitude airship that will harness solar energy and use advanced materials in all of its components. The company will employ as many as 50 engineers and local support staff and has already created an estimated 40 local construction and maintenance jobs.
"With our unrivaled airspace, our incredible facilities like the Roswell International Air Center and Spaceport America, and our deep pool of scientific talent, New Mexico should be a world leader in developing commercial space technologies," said Senator Heinrich. "This is a unique opportunity to grow a major new high-tech private sector industry in our state. I am committed to helping innovative companies like Sceye, Inc. succeed here in New Mexico."
"Our team's ability to innovate so quickly is made possible by working in an environment that is conducive to creativity and to helping each other succeed. As Henry Ford once said, 'If everyone is moving forward together, then success takes care of itself.' The leadership of Roswell and the State of New Mexico have created this environment for our company, and we see only growth and success in the future," said David Kim, Vice President of Sceye, Inc.
As the ranking member on the Joint Economic Committee, Senator Heinrich is working to diversify New Mexico's economy and foster advanced manufacturing industries in the state. In December, Senator Heinrich helped secure an $800,000 grant from the U.S. Economic Development Administration (EDA) to support the renovation of a hangar facility at the Roswell International Air Center. EDA grants allow companies to expand operations, attract private investment, and create new, high-paying jobs.